Letters to the Editor: Tuesday 21 January, 2019
21 January, 2020, 12:44 pm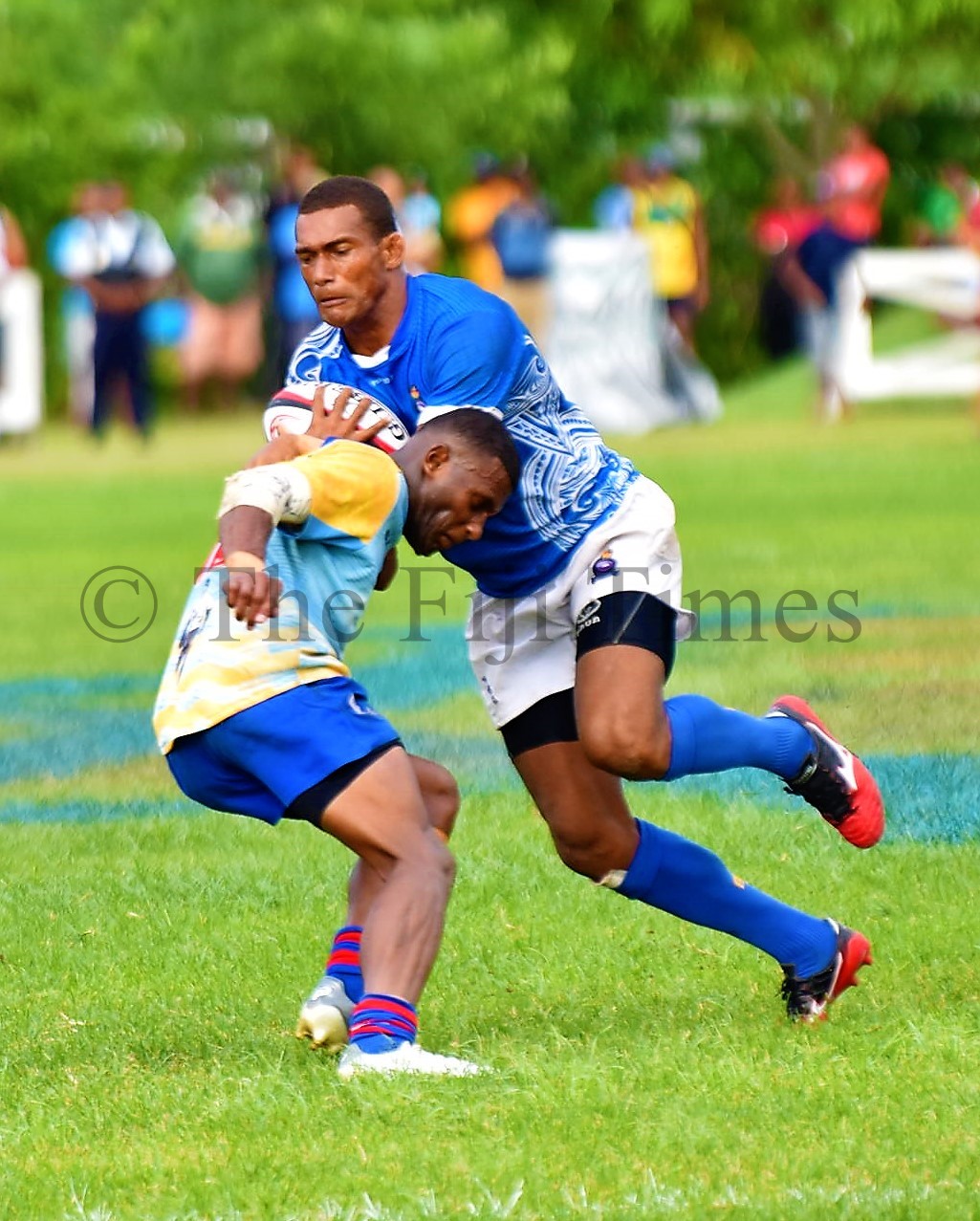 Police defends title
Congratulations to the Police Blues for completing a treble at Lawaqa Park and walking away with the spoils from this year's McDonald's Coral Coast 7s.
Police beat former 7s giants Ratu Filise and I'm sure that the performance of Suli Volivoli, Sami Viriviri, Kiti Taliga, Keponi Paul and Rusi Matai from Police and Ratu Filise duo Meli Kunadrau and Iferemi Tovilevu would have impressed our 7s selectors as we are in the process of building a squad that can defend the Rio Olympics gold medal and also the 2019/2020 WRSS overall title.
However, I am concerned about the number of yellow cards that were flashed during the tournament and if we are to address our discipline on the 7s circuit than we have to address it at home.
Now that Baber has named an explosive squad for the second leg and has included the likes of Sevu, Josua, Tuivuaka, Tabu, Cakaubalavu, Meli, Vili, Wise, Jerry, Naduva, Tuimaba, Ratu and Livai, I'm expecting a blast of a performance from our boys.
I congratulate Jerry and Tu Meli for being named co-captains for our 7s team and I'm positive that their leadership will come handy when the going gets tough.
On the other hand, a win in Hamilton will settle nerves and get our 7s campaign back on track!
RAJNESH ISHWAR LINGAM Nadawa, Nasinu
Our roads
I seriously believe that we are not getting quality service worth the payment we make to use our roads.
Lack of markings, curbs invisible without reflective paintings, potholes and road surface in general is depriving us for what we are paying for. Can the relevant authority look into this. We pay for this service but the quality speaks otherwise.
This is not fair business.
DHIRENDRA PRASAD Lautoka
Corporal punishment
This is my personal opinion on the topical issue of corporal punishment.
Back in the day, I believe that getting the strap, the cane, a knuckle rap or a good hiding, whether at home or at school, was a sufficient deterrent to stop in its track any misbehaviour, or actions or motives with ill intent.
It certainly made young villains, hooligans, and wayward youths think seriously about the painful repercussions on the hands, legs and behinds of committing such an act.
It certainly helped, in my humble opinion, reshape the future — for the better — of these wannabee miscreants. There are those among us today, who have walked the "gangplank" on more than one occasion, gleefully I might add.
They have eventually learnt a physically painful lesson as to the consequence of errant behaviour and finally realising that nothing good will happen if they continue down that path. Some have even become fine upstanding members of our society today and lo and behold, role models. Such is the outcome of dispensing with this kind of discipline. It can eventually have a positive outcome in society.
Unfortunately, such corporal punishments I believe, have now been banned.
Today, we see an upsurge in misbehaviour; disobedience; disrespect for the law the elderly and women; violence against women and children; criminal activity; immoral behaviour and sexual offences and so on. They really have become a norm in society today.
One just cannot help but relate this upsurge to the demise of the kind of corporal punishments mentioned herein. Although some would disagree, its hard in my humble opinion, not to match the "effect" with the "cause".
Edward Blakelock Admiral Circle, Pacific Harbour
Plastic bags
Something is not right, now we don't get the single-use thin plastic bag and we are now taking home the thick ones. Seems the plastic bag issue wasn't thought out properly.
MERE LAGILAGI Raviravi, Ba
Sunil's letter
When, when, when, Sunil asked about the aquatic swimming pool.
Well Sunil I have a feeling they are looking into it, looking into it, looking into it.
ALLEN LOCKINGTON Kava Place, Lautoka
Those letters
After reading Allen Lockington and Sunil Kumar's letters regarding the GCC and swimming pool, I also laughed over "who, who, who" and "when, when, when".
I want to remind the two gentlemen that the answer to their question is, "it's in the pipeline, it's in the pipeline, it's in the pipeline".
JOHN BROWN Drasa Vitogo, Lautoka
Water aid
Fiji's urgent response to Australia's bushfire that will result in immense relief for the Australian citizens from heat and agony is supply our own branded Fiji Water.
Australians need clean water to drink and we have it in abundance here in Fiji – our own Fiji Water renowned globally. This is the best way to be in aid of our Australian citizens who are suffering and I can tell you it will make a lot of difference.
Water is a life necessity and we should reach out now or never. Go the stakeholders, the biggest life saver for Australia is good clean water. Toso Viti, toso, Viti water. The best way to share the pain is look at the necessity not wants.
SHALWYN PRASAD Mukta Ben Place, Nabua, Suva
Tourism issue
As a frequent visitor to Fiji I can see that Fiji is pricing itself out of the market compared with places such as Bali as far as Aussies are concerned the accommodation and food prices in hotels especially the dearer ones, which is unrealistic.
A steak $79, Kokoda $49, a glass of juice $8, most locals would be unaware of these prices as only the privileged can afford these hotels.
Room rates at Christmas at $800 a night normally $350+ even that's a bit steep, occupancy rates are high but I believe lots of travellers won't return at these prices neither will their friends.
A family holiday in Fiji is no longer affordable for many.
That's why they need new markets. I believe the majority of people aren't coming back.
DES WILSON Raviravi, Ba
What message
What is the Minister for Education conveying when she says students or parents should not pay for damaged or lost textbooks?
Are we teaching our children to become irresponsible?
DAN URAI Lautoka