Letter to the Editor – Monday, June 7, 2021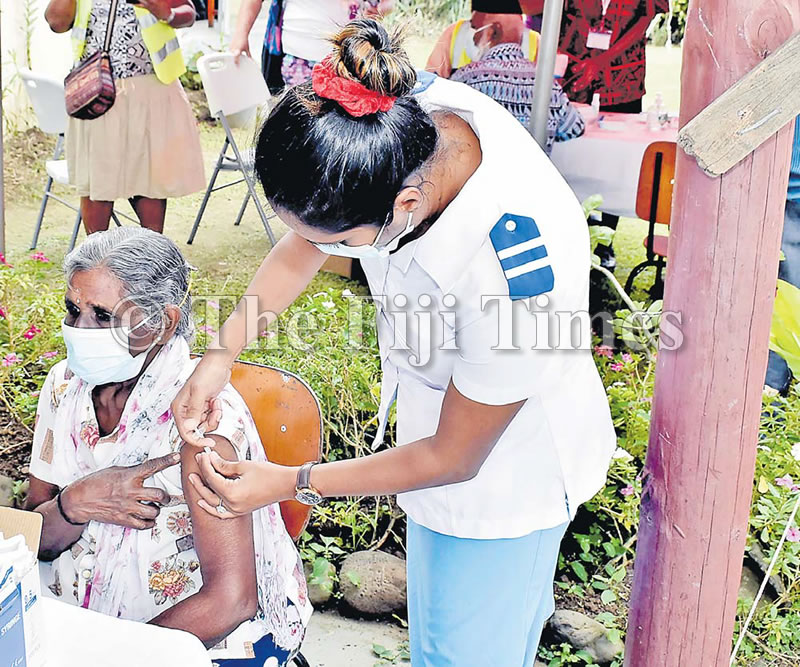 Vaccination issue
Section 11 (3) of the Constitution stipulates that every person has the right to freedom from scientific or medical treatment or procedure. By extension of the term "medical treatment", this therefore means that one cannot be compelled, or coerced into being vaccinated and so forth. In other words, vaccination or the like, cannot be made mandatory or compulsory. However, like it normally is with certain human rights and freedom, such rights are not always absolute and can in fact be limited. There is therefore a proviso to this right in the same constitutional provision, which would limit its applicability. This right may in fact be "overruled", if there is a court order, or the person or guardian (where applicable) grants consent for the medical treatment ( in this case vaccination ) to take place. Yes, it is not compulsory, but under certain conditions. Even so, vaccination is indirectly made compulsory, because one would need to be vaccinated to travel overseas, for instance.
EDWARD BLAKELOCK Admiral Circle, Pacific Harbour.
No app, no entry
I'AM saddened by the fact that some supermarkets are prohibiting customers or families from entering their premises just because they don't carry a smartphone or have careFIJI app. In Lautoka, a supermarket near Churchill Park got signs that read "No care- FIJI app no entry". Teenagers who were accompanied by parents were denied entry because they don't have phones, wives who accompanied husbands are denied entry. Not everyone carries a smartphone because phones are luxury items, not affordable by many. Now doesn't that violate our human right?
NARAYAN REDDY President Lautoka Residents & Ratepayers Association
Famous quote
ALL the hullabaloo and interjections in Parliament last week about grandstanding reminded me of this famous quote from former British Prime Minister Benjamin Disraeli. He once said… "A sophistical rhetorician, inebriated with the exuberance of his own verbosity, and gifted with an egotistical imagination that who can at all times command an interminable and inconsistent series of arguments to malign an opponent and glorify himself".
SELWA NANDAN Lautoka
A mum's true love
I SHED tears silently as I read the story penned by Unaisi Ratubalavu titled "A mum's true love" (FT 05/06). As I went through the story, my heart went to my own mother whom I lost last year on March 9 to eternal rest. A mother's love is unconditional, and this is reflected daily in Sokoveti Raicibi's attitude, as she takes care of her daughter Sovaia. Sokoveti is a caregiver and mother to Sovaia who is a disabled child. According to Sokoveti "it requires love and endurance and only those who look after people with disabilities will know what I am talking about". Sokoveti also said that she puts God first and just lived one day at a time. Sokoveti takes good care of her disabled child whom she has not deserted. Mothers like Sokoveti need our support and love. It is time people learn to appreciate all that our mothers do for us. Hence, let's also reach mothers who are suffering due to the pandemic as they are in charge of the kitchen and the nutritional needs of a family. Mothers, whom we helped, had a mouthful to say about how grateful they were to receive food packs. These words touched our hearts. Thank you so much Unaisi Ratubalavu and The Fiji Times for sharing Sokoveti's story. It brought memories of my beloved mother Pushpa Wati Lingam. I reminisced the good old days when she was part of my life. RIP mum!
RAJNESH ISHWAR LINGAM Balgovind Rd, Nadawa, Nasinu
What matters the most
WHEN the borders at both ends of Lautoka were opened, our team delivering food packs, groceries and clothing decided to go visit people, our friends and family, who are elderly or physically impaired and the able bodied. Some of the meetings were rather emotional. Even though we gave all of the above-mentioned, it was put aside. The goods were forgotten. What touched my heart was, "Oh boy, how good to see you guys in person. The lockdown has been long, and we missed you guys." Friends, this taught me a lesson, material things do matter, but nothing like the visit of a friend or family. Even though we meet on social media, nothing beats seeing each other physically. So, when it is possible, do go and visit your family and friends.
ALLEN LOCKINGTON Kava Place, Lautoka
Magnetic attitude
AMONG videos from other countries, there are some local videos circulating on various social media platforms giving their best shots at trying to prove that COVID-19 vaccines give rise to magnetic properties. No offence intended at any particular individual, but I think some people are magnetic to nonsensical activities and unnecessary conspiracy theories. Medical experts and various reputable leaders have assured that COVID-19 jabs are safe. It would be in the best interests of everyone to develop a magnetic attitude towards the necessities for this pandemic to end quickly.
MOHAMMED IMRAZ JANIF Natabua, Lautoka
Sugar issue
I DON'T think the future of sugarcane farming is looking very good following the demise of the Penang mill in Rakiraki. Before many farmers start to lose interest, I think every effort must be made to build a new mill here as soon as possible. We appreciate the fact nonetheless that despite the setback as a result of the closure of the damaged Penang mill cane production in the district remains stable thus far. Rakiraki canegrowers were not very happy when it was announced that Penang mill would be permanently closed. However, the Government of the day had no other choice because of the situation presented on the ground. But let us not lose all hopes as the prime minister, in his capacity as the minister responsible for sugar, announced that a new mill would be built in the future. The mill may not necessarily be located at the same site as was stated by the leader. In the meantime Rarawai and Lautoka mills will be receiving and crushing the cane supplied by farmers in Rakiraki. Additional cost involved in transporting the harvested cane to these mills is borne by FSC which is good. Tentative crushing dates for this season had been announced, but that has been moved until further notice because of COVID-19 related risks. Let us pray that the virus goes away from our shores so that we can get back to business as usual very soon.
SURESH CHAND Nadi
YOUR SAY: 7s, leadership, dreams
Little master
JERRY Tuwai (ST 06/06) – "I would love to be in Baber's team to the Olympics but we have a lot of good players so, for myself, my aim is to get picked. If I get picked, I will give it my heart and soul for Fiji or someone else will take my place. I want to get that gold medal back for the people of Fiji." Jerry is part of Baber's team for the Oceania 7s and another 7s legend, Kalione Nasoko, whose story featured in Saturday's The Fiji Times, is hopeful to be included. Nasoko and Jerry should make the cut. This will be their last Olympics so it will be a perfect farewell for the duo! The residents of Balgovind Rd, where Jerry lives with his family, will be cheering for our local hero. All the best to our little master, Jerry!
RAJNESH ISHWAR LINGAM Balgovind Rd, Nadawa, Nasinu
Need for good leadership
I AM very grateful to Matt Wilson for his recollections of May 19, 2000 (FT 5/6). Important events and history are quickly lost to our detriment. There are always lessons to learn. Twenty-one years later, who but us older folk, knows or cares about May 21, 2000. At this crisis time, there is a need for good leadership and, sadly, it is lacking here in Fiji. Matt Wilson's article gives us a glimpse of real statesmanship and leadership at its best. Another excellent article in the same edition, Leadership lessons (Ana Laqeretabua), has wise advice for all who aspire to leadership. Matt's story of his socks makes evident the respect with which people held Ratu Mara and rightly so. Respect is earned by putting your duty, your work and, in the case of leaders of the nation, your people before anything else. It is of little surprise that there is a lack of respect for our political leaders who are failing us in our time of need. If only our current leaders would stop and listen. Thank you, Mr Fred Wesley, for your inclusion of these thought provoking articles.
TESSA MACKENZIE Suva
All I have to do is dream
I'M sitting here in cold wintery Melbourne (it was 5 degrees this morning – Saturday) during our lockdown listening to an iconic hit song by the late Glenn Campbell and Bobbie Gentry, called All I have to do is dream! Listening to this song takes me back to the beautiful country our family left over 38 years ago. Our children were little tackers. I can't help feeling homesick, pandemic and all, for our beautiful country and amazing people. And yes, I miss Castaway Island where we had the best holidays ever, thanks to so many people there – some of whom have since retired. It makes me very melancholic just thinking about you all. Our hearts go out to you during this difficult time. We continue to pray for you and hope this pandemic will pass and there'll be better days ahead for you and your family. I read The Fiji Times nearly every single day. Thank you to the wonderful staff members who keep this amazing paper going through thick and thin. And to the amazing volunteers – so many of you around Fiji – for the remarkable work you do, bringing food and hope to families in crisis. You are amazing and such an inspiration. And yes, I have the song on repeat! Stay strong and vinaka vakalevu Fiji.
COLIN DEOKI Australia
QUICK VIEWS
Bap reh bap
LIFE in Fiji now is difficult. When COVID-19 advice is not followed properly, the whole country suffers. You are damned if you break the law. You are damned when you do good helping out in the communities. Therefore, it is damned if you do and damned if you don't. Therefore, dammit it all!
WILLIAM ROSA Ba
Market crowd
LAUTOKA market was so overcrowded last Saturday. What happened to the COVID-19 protocols that Lautoka City Council was promoting?
DEVEN SAHAY Lautoka
Popularity
IS Lynda Tabuya's growing popularity becoming an issue of concern for anyone out there?
MOHAMMED IMRAZ JANIF Natabua, Lautoka
Politics
THE RFMF Commander's remarks to MP Lynda Tabuya's statement in Parliament regarding the spread of the virus being caused by a soldier makes me curious if the military is yet again meddling in the political affairs of the nation? The line Minister of Defense had aptly and responsibly replied to Lynda's claims in Parliament which should've remained therein, the buck should and must always stop there!
ALIPATE TUBERI Suva
Packs and cash
IT'S so great to see a few business and religious leaders moving out and distributing food packs and cash in these hard times. I hope the political parties and others also learn from them but, on the other hand, it's very sad to see that there isn't major support from NGOs on the Coral Coast which had the worst COVID-19 impact since February last year.
JAHEED BUKSH Korolevu, Sigatoka
My appreciation
ISA, vinaka vakalevu Alipate "Chiuu" Tuberi for penning some kind words on me, titled "Help for the needy" in the The Sunday Times (page 6). Chiuu, the letter was an emotional and motivational one, my brother. Chiuu, the fact that you are unemployed but willing to assist towards the worthy cause of helping families shows your greatness and humility and I wish you all the best, Chiuu! Vinaka vakalevu!
RAJNESH ISHWAR LINGAM Balgovind Rd, Nadawa, Nasinu
Military reply
STRATEGICALLY when dealing with political statements, I am of the view that silence is the best defence.
DAN URAI Lautoka
Money talks
ARROGANCE and lack of consideration is a problem but money talks. I hope he doesn't think of sourcing out the university.
AREKI DAWAI Maharaj Pl, Samabula, Suva