Investors await BlackRock earnings after blistering second quarter market rally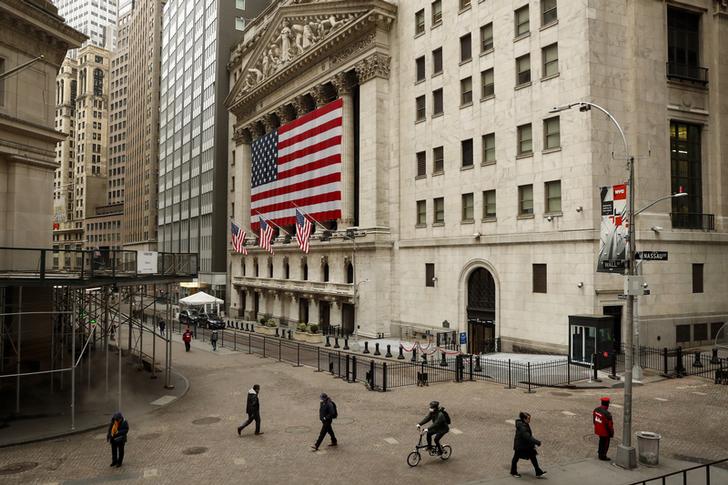 NEW YORK (Reuters) – Investors will watch next week's earnings from BlackRock (BLK.N), the world's largest asset manager, for a snapshot of how the industry performed during the second quarter's dramatic rebound in global financial markets.
Most expect numbers from industry bellwether BlackRock and other asset managers to reflect the sharp stock market rebound. The S&P 500 .SPX rose 20% in the second quarter after falling as much in the first three months of 2020 as the coronavirus pandemic slammed the economy.
Since the performance of asset managers tends to be tied to how markets fare, investors see a range of risks ahead, including further acceleration of U.S. coronavirus cases and potential market volatility around the Nov. 3 presidential election.
Still, "just on a market level, the asset managers are inmuch better shape coming out of the second quarter than theywere coming out of the first quarter," said Macrae Sykes, global financial services sector analyst at Gabelli Funds.
BlackRock is scheduled to report on July 17, with T. Rowe Price (TROW.O), WisdomTree Investments (WETF.O) and Invesco (IVZ.N) among asset managers reporting in the following weeks.
Analysts expect a strong recovery in the sector's assets under management (AUM) in the second quarter, driven by rising financial markets and improving risk appetite. Higher levels of AUM mean more fees and stronger margins and earnings, analysts said.
BlackRock's assets fell to $6.47 trillion at the end of the first-quarter, from $7.43 trillion at the end of 2019.