Initiative supports local co-operatives
22 October, 2021, 6:45 pm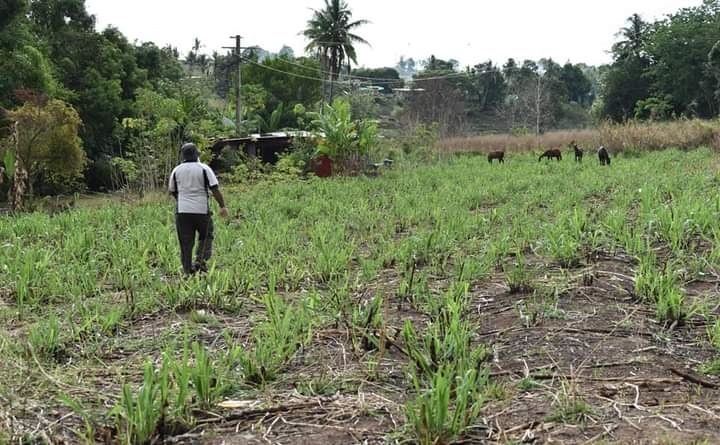 The Ministry of Commerce, Tourism, Trade and Transport's Integrated Human Resource Development Programme is designed to empower Fijian communities and address unemployment in a holistic way through strategic partnerships between the public, private and civil society sectors.
According to the ministry, the target sectors for the program include forestry, fisheries, agro-business and manufacturing.
A lot of co-operatives have benefited from the IHRDP and the Lautoka Vegetable Herbs Co-operative Ltd (LVHCL) is one of them. One of its members — Shaan Ali — highlighted to the ministry how he had benefited from the initiative, including the rest of the members of the co-operative.
In an interview with the ministry, Mr Ali, who sees farming as a profession of hope, said there was no better sense of achievement than investing in a farm before retirement.
According to the ministry, Mr Ali is a member of LVHCL – a successful recipient of a three phase agro-business project valued at $720,000 which LVHCL contributed $650,000 and the ministry contributed $70,000 whereby the project cost covered irrigation, fencing, post-harvest support materials, setting up the green business and borehole drilling.
"I have fresh fruits and vegetables year-round for my family, even after residing in New Zealand for 25 years, I chose to return home and involve myself in farming," he said.
He highlighted that while the pandemic had been a challenging one for many, he had been able to make ends meet through poultry farming and goat farming.
The ministry also mentioned that Mr Ali was involved in breadfruit farming for the export market through seven varieties of breadfruit and 300 trees and he also cultivated mangoes, avocados, pawpaws, ginger, sweet corn, jackfruit, eggplants, pearl guava and watermelons to fully utilise the borehole water system.
"The borehole water system provides us drinking water and water for farming purposes, I am thankful to the Ministry and the Fijian Government for this assistance, I recall my days of manually carrying water in buckets to water our fields, but I'm glad those days have come to an end," he said.
Meanwhile the IHRDP program also encourages applications from the tourism, hospitality, information communication and technology service, financial service providers and energy development sectors. Closing dates for all IHRDP applications are extended until further notice.