Increased fuel prices effective from March 1
28 February, 2020, 2:13 pm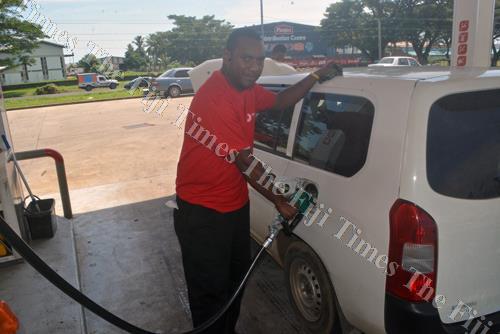 CONSUMERS and motorists will have to dig deep for fuel as the new prices comes into effect from next month.
According to a statement by the Fijian Competition and Consumer Commission (FCCC) the new fuel prices will come into effect from Sunday, March 1, 2020.
New fuel prices: Retail Fuel Prices Motor Spirit from $2.19 to $2.16 per litre, a decrease of 3 cents per litre; Premix from $2.02 to $2.04 per litre, an increase of 2 cents per litre; Kerosene from $1.58 to $1.67 per litre, an increase of 9 cents per litre; and Diesel remains the same at $1.87 per litre.
FCCC says several events in January 2020 contributed to significant uncertainty in crude oil markets and the world economy in general that had an impact on the local Fijian prices.
The FCCC will conduct the next Fuel price review on 1 April 2020.