Voters meet FijiFirst poll candidates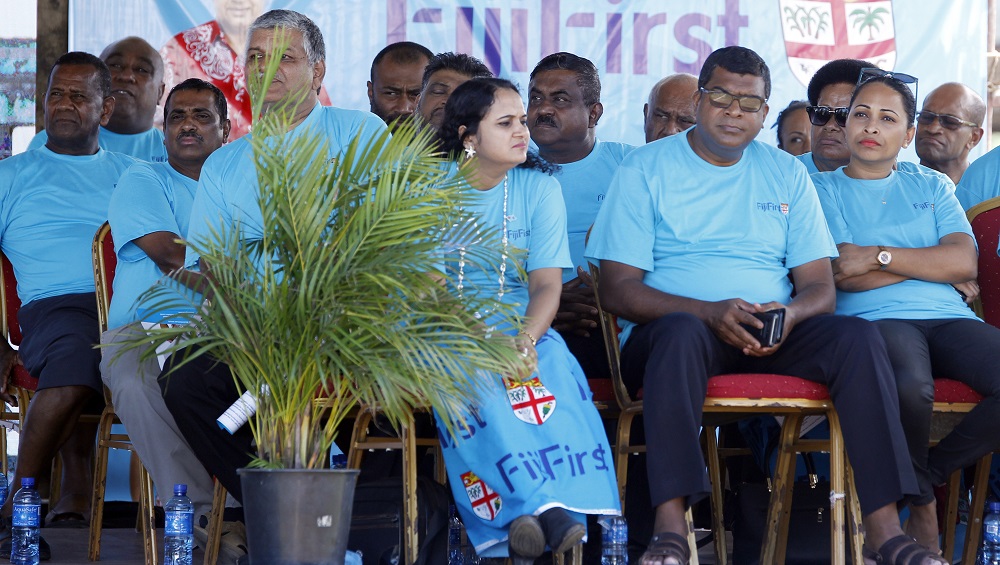 HUNDREDS of Fijians gathered at Syria Park in Nausori yesterday to meet the 51 provisional candidates of the FijiFirst party during the party's family fun day.
Party general secretary Aiyaz Sayed-Khaiyum reminded those present that their choice during this year's election would decide the future of this country.
"The 2018 elections will be held on November 14 where you have your say, where you will cast your vote to decide what the future of this country may behold," Mr Sayed-Khaiyum said.
"Whether you will go with party led by a very strong leader who is concerned about the future of this country-about the younger generation and has a vision for Fiji or do you want to be with parties that don't think about our future,that don't think about our children."
The provisional candidates were also given a chance to introduce themselves and the reason behind their choice to contest in this election under the Fijifirst banner.
Those gathered at the event also received various FijiFirst party merchandises such as USB's, shopping bags, umberellas and tshirts.