Holding it together – Keeping business above water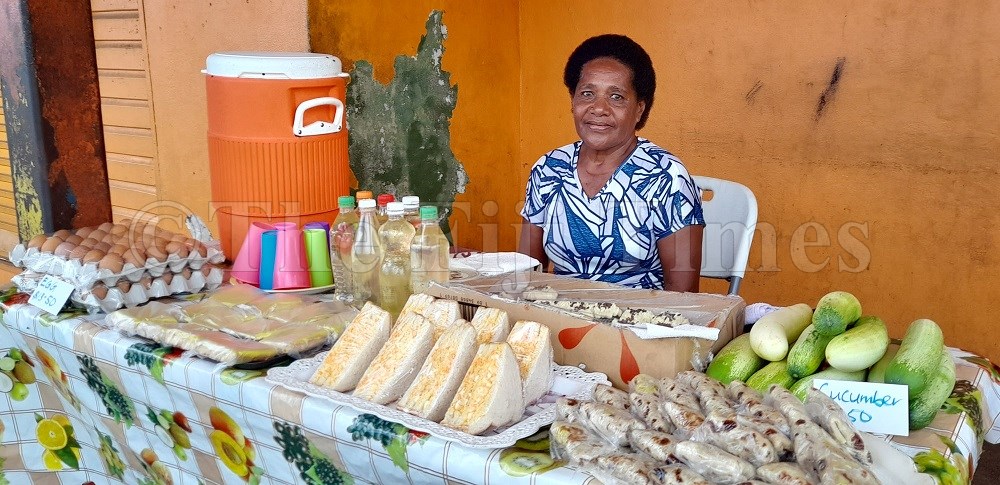 AGE was certainly no barrier for Saurara Kula who started her business only four years ago on Taveuni.
The Kese, Naviti native of Yasawa is in her mid-50s, but she doesn't see that as a hindrance to starting her own business.
She's the popular face that sits near the BSP Bank in Naqara with a variety of pastries and bottles of body oil assembled on a table.
Like many others affected by COVID-19, Ms Kula has also had her share of challenges.
"It has not been easy, but what keeps me going is dedication to keep my business open since I began four years ago in Wainiyaku Estate, Vuna," Ms Kula said.
"I work and live there with my husband. I thought of starting a canteen to make use of the opportunities that God had provided for us.
"The government grant of $1000 given around that time helped me start my canteen which was established at the estate and it still exists."
Seeing the success and growth of her canteen, Ms Kula decided to open a restaurant and sell only two types of dishes — fish and beef.
"My main target are farmers so I cook only fish with coconut milk and soup bones that they love to eat when they return from the farm.
"I opened my restaurant around the same year I opened my canteen which was in 2017 and I have someone looking after the canteen while I handle the restaurant.
"It has not been easy especially now during this time of COVID-19 as we have lost some customers, but we've remained positive."
Her daily schedule starts as early as 4am when she prepares stuff for her restaurant.
"I travel daily from Vuna and it's not easy because it takes almost or more than an hour by bus, but I have managed and got used to it," Saurara said.
"Having a successful business takes a lot of sacrifices and commitment and I have trained myself along that line."
Over the years she has also identified the difference between her customers from the south and north of Taveuni.
"When they ask for fish I know they're from the south end of the island because they eat more meat than seafood.
"But when customers ask for soup bones, I know they're from the north end because they eat more fish that side so my business has been very interesting."
Sometimes, the situation is so bad that she only sells five plates of food a day. So sale of pastries and body oil from her front table has helped out.
"When my restaurant does not do well, I recover from sales from my canteen and front table.
"It may be a small business, but it generates income to support us.
"One very important key point to running my business is having the support of my spouse and I have been blessed to have my husband work with me during these trying times."