High Court finds Ratu Suliano guilty of corruption-related offences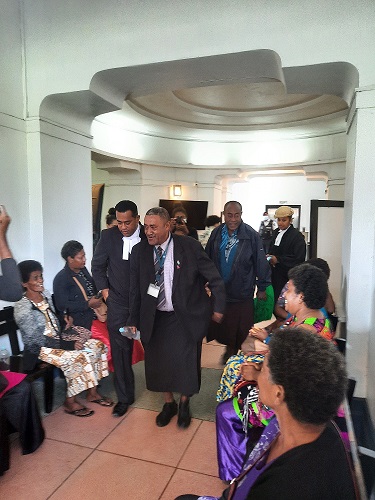 Opposition MP and Tui Namosi Ratu Suliano Matanitobua has been found guilty of one count each of giving false information to a public servant and obtaining a financial advantage.
Ratu Suliano was found to have falsely stated his residential address to be Namosi Village in the Member or Parliament Declaration Form (MPDF) to then-Acting Secretary-General to Parliament Viniana Namosimalua, causing her to pay him claims and allowances to the amount of $38,378.22, knowing or believing the information given in the MPDF to be false, and that he was not entitled to those claims and allowances under the Parliamentary Remuneration Act 2014.
In his judgment, High Court judge Justice Dr Thushara Kumerage said the circumstances that led to the prosecution of Ratu Suliano by the Fiji Independent Commission Against Corruption (FICAC) were similar to that of convicted politician Niko Nawaikula, and held the court could apply the same definition of permanent residence it decided on in the Nawaikula case.
Justice Kumerage said he found Ratu Suliano did not live at Namosi Village or Veivatuloa Village during the material time, but the prosecution had not proved that he lived at his rented Public Service Commission property at Statham Road in Suva at all material times.
Justice Kumerage said Ratu Suliano had previous experience as a parliamentarian and was knowledgeable about entitlement to claims and allowances.
Ratu Suliano was found guilty and convicted of both counts.
The matter will be called again on July 29 for mention to check on sentencing submissions and to set a hearing date.