Heavy rain forecast for Fiji Day
9 October, 2018, 11:35 am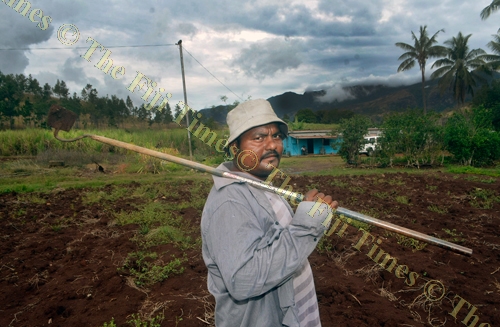 IT will be a wet Fiji Day celebrations as the Nadi weather office has forecasted rain and thunderstorms over the next few days.
Fiji Meteorological Service director Ravind Kumar said a trough of low pressure with associated rain and thunderstorms was slowly moving over the group and was expected to affect the country until Wednesday.
"Occasional rain with isolated thunderstorms and heavy (rain)falls is expected over most places, becoming frequent and heavy later today (yesterday)," he said.
"Moderate east to southeast winds, gusty at times and moderate to rough seas is also anticipated.
"A heavy rain warning is now in force for southern, eastern and interior of Viti Levu, Kadavu and nearby smaller islands, Lomaiviti and southern Lau Group."
He said low-lying areas could experience some flooding.
"The trough has potential to produce total rainfall of more than 50mm in 24 hours.
"Isolated heavy (rain)falls may lead to flash flooding of low-lying and flood-prone areas, especially in those areas with persistent isolated heavy (rain)falls.
"The risk is elevated during high tide.
"Rain is expected to gradually ease from west of the group by Wednesday while occasional showers and thunderstorms may persist over most places, however, isolated heavy (rain)falls is possible."
He added mariners should expect east to southeast winds of 15 to 20 knots with moderate to rough seas and moderate southerly swells with poor visibility in areas experiencing heavy thunderstorms.