Hannah Wilkinson is the unlucky Football Fern who's now on song for Tokyo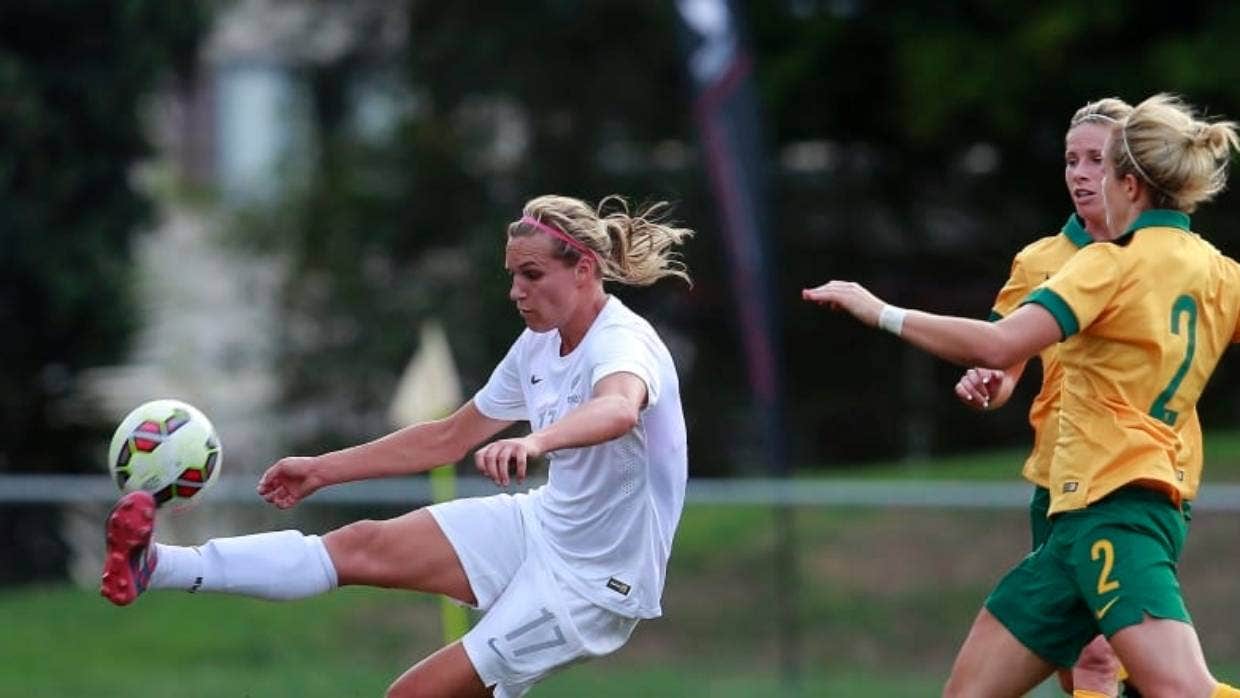 Football Ferns striker Hannah Wilkinson is hoping to bring up 100 caps for her country at the Tokyo Olympics. She's done it the hard way in a career full of ups and downs.
It's almost midnight and Hannah Wilkinson can't sleep. It's freezing outside in the northwest of Germany as she looks out her window to the cold and industrial surrounds of her adopted hometown of Duisburg.
Home feels like a million miles away.
The Football Fern's body aches as she picks up her guitar and quietly plays a soulful rendition of Six60's Don't Forget Your Roots. It quiets her mind.
"Music is everything to me," says the talented singer-songwriter and Football Fern.
"It's my release. My escape. There are times when life is hard mentally and you feel homesick … playing my guitar takes me to another place. That escape is essential to my wellbeing and I wouldn't cope without it."
The 28-year-old from Northland is competing in the toughest environment of her football career.