Grandmother relives roadside tragedy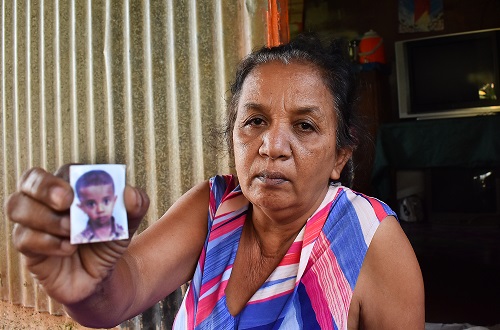 NIRMALA Wati says the sound of her grandson's body being hit and dragged under a car will haunt her for the rest of her life.
The 58-year-old grandmother was selling jackfruit on the roadside of the Kings Rd on Thursday when her seven-year-old grandson Rajiv Samuel Tale was hit by a car.
He was rushed to the Lautoka Hospital, but died at 7pm.
Mrs Wati said the events that led to the accident were still vivid in her mind.
"Rajiv was standing right there beside me, his little hand in mine," she said.
"He took just one step forward to cross the road when I felt his hand snatched mine and the next thing I saw was his body beneath the car."
Speaking to The Fiji Times at her Qalitu settlement home yesterday, Mrs Wati said she regretted the decision to take him with her.
"I usually go on my own but this time he cried and begged to go with me.
"We were standing by the side of the road and he was telling me he wanted to get some ice block.
"I didn't know that was the last time I was going to hear his voice."
Yesterday, the family was mourning the loss of the Qalitu Primary School student.
"He was a very happy boy with so much energy. He loved to play and was always eager to learn."
Police spokeswoman Ana Naisoro said investigations into the child's death were continuing.
"The victim was struck by a vehicle driven by a 34-year-old machinist from Tuvu in Lautoka," she said.
Ms Naisoro said the seven-year-old allegedly ran across the busy highway when he was hit by the car.