Good turnout at blood drive
29 February, 2020, 5:05 pm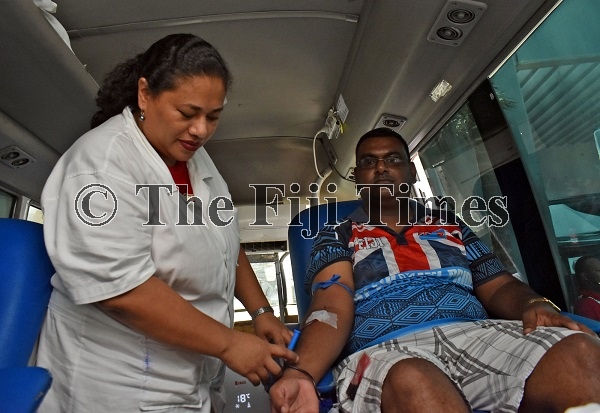 THE Sathya Sai Service Organisation of Fiji (SSSOF) in conjunction with the Fiji National Blood Services (FNBS) organized a blood drive at the Rups Mega Complex in Nakasi earlier today .
SSSOF National Secretary Karunesh Rao said SSSOF believes blood was an important component in a person's life.
"In a lot of case, blood becomes the miracle liquid in a person's life that will save a person's life. Our target is to ensure that any point of time that if anyone needs blood, there is regular availability of blood," Mr Rao saod.
He said it was important that people became regular blood donors.
He was also happy with the turnout of people who came to donate blood.