Gamel wants to see more improvement in football
13 October, 2018, 10:00 am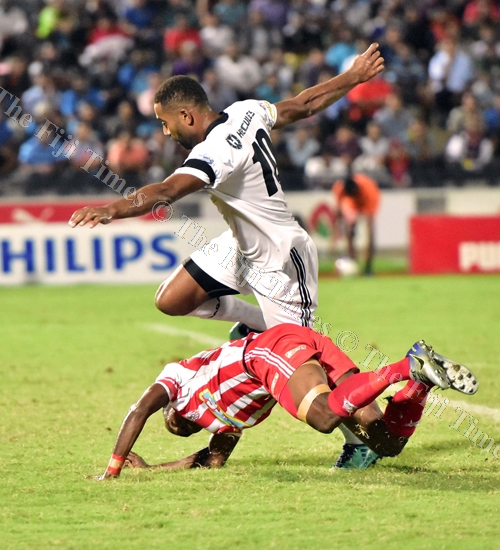 FIJI football coach Christophe Gamel believes more improvement could be done to lift the standard of football in the country after he witnessed the 2018 Courts Inter District Championship at the ANZ Stadium in Suva.
Gamel said he had seen an improvement in the field during the tournament but the players still needed to work on their finishing.
"I am happy with the premier league teams because they have embraced more possession-based type of football and players have the pleasure to take their responsibilities on the field, trying to manage the ball and destabilising the opponent with their technical skills," Gamel said.
"The semi-finals were very interesting and it is the most regular and consistent teams who reached the final and the players performed well but only one goal was scored and I know many more could have been scored.
"However I'm writing my technical report for IDC 2018 and there is still a lack in possession from midfield zone to attack zone with players kicking the ball a lot in front.
"In the senior division final Navua defeated Nadroga to win the title but there are still some areas that needs improvement.
"I was disappointed with the seniors final and it displayed a really low level of soccer, and I need to make myself available for the senior teams to help them to develop this new philosophy of play," Gamel said.
Meanwhile the Fiji Football Association is looking forward to the next major local tournament where the IDC champion Lautoka will take on the Battle of the Giants winner Ba in the Champion vs Champion series next month