From the airstrip to sugarcane fields
3 December, 2018, 10:21 am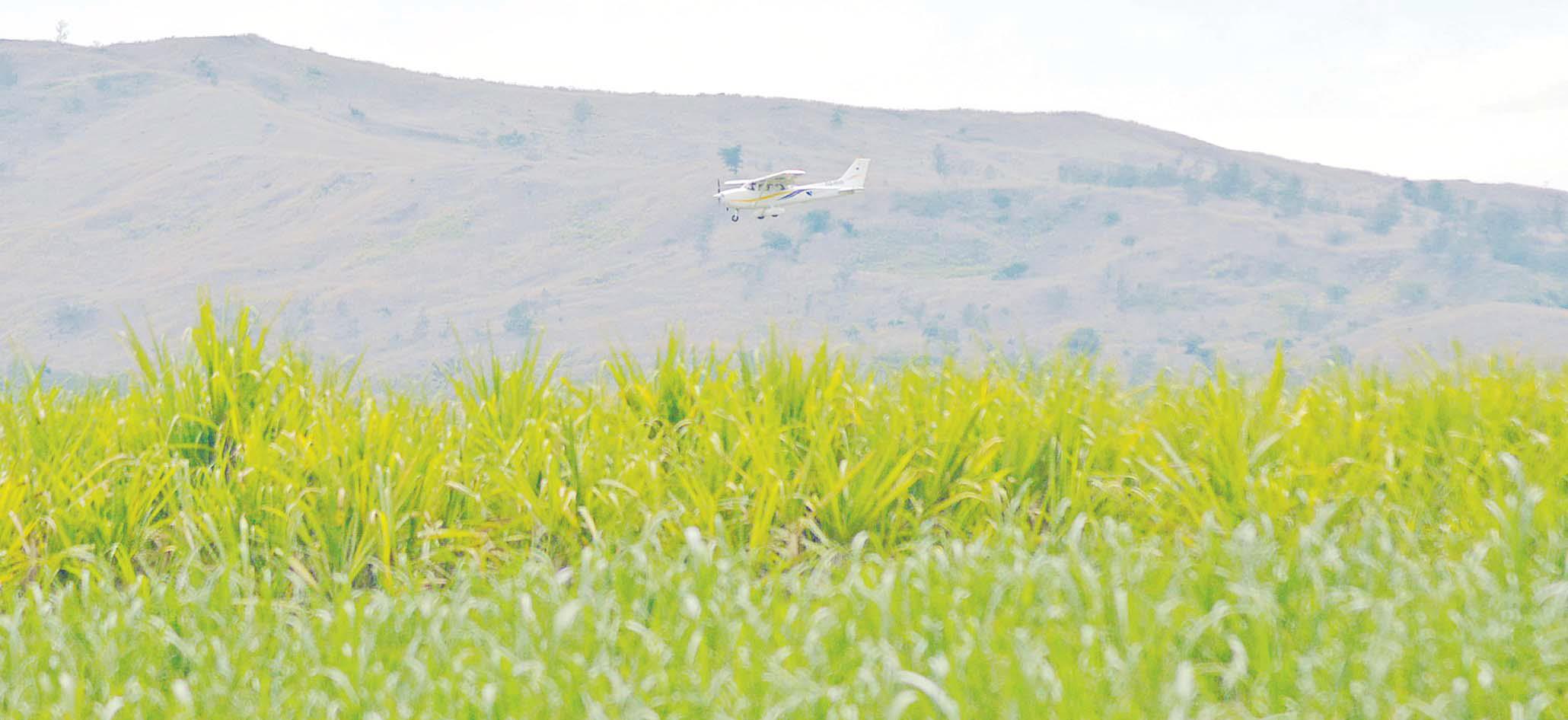 THE tale of "Pilot Mani" still resonates among the elderly in a small community located on the outskirts of Lautoka City.
As the nickname suggests, the man whose real name was Subramani, earned the moniker from excited locals who watched him become the first man from their settlement in Naviyago to sit in an aircraft.
A relatively small area saturated with sugarcane farms, this rural community is believed to have been the site of an airstrip during the days of World War II.
Information about the area and the airstrip itself is scarce, with many newer residents in the area refusing to believe an airstrip actually existed. On a good day though, Cessna aircraft will circle around the area, presumably for training, and give residents pause.
Maybe the stories aren't myths after all. Krishna Murthi, 56, remembers that he was one of those who were sceptical.
The son of a sugarcane farmer, he first heard about the airport when he was a young lad listening to his father tell stories about the airstrip and how a number of airplanes were used for pilot training in the area too.
And while Mr Murthi himself was too young to witness any flights for himself, his elder brother certainly remembers.
Venkatachalam Achari, 68, commonly known as Suren, says Drasa airport, as it was known to locals then, was a mere gravel landing strip.
"My father and some other villagers used to help out when the airplanes were here and there was a man we used to know as Pilot Mani," he says.
"His name was Subramani, same as my father, but everyone called him Pilot Mani because he sat inside a plane once.
"He and my father used to work side by side whenever planes came in. I can't remember a lot but I know they used to have refuelling stations here and there used to be engineers who came and helped with the planes.
"I remember, sometimes when they used to have the aircraft here, they (pilots) pitched up tents and stayed here."
Perhaps the man with the most knowledge about this forgotten landmark is Robert "Bob" Kennedy, a tourism industry stalwart.
No stranger to the aviation and tourism industry, Mr Kennedy says although forgotten, the role this small airstrip had played cannot be overlooked.
"It was in the old days, Fiji Airways used it for picking passengers from Lautoka to go to Labasa," Mr Kennedy recalled.
"I even rode on that one and Freddie Ladd was the captain in those days. We were in a Dragon Rapide.
"I had returned from school from Australia, we flew across to Drasa from Nadi. We dropped off two people there (in Drasa) and we took off from there to head to Labasa."
He says the strip was made of gravel and it was chosen because it was out in the open.
"There were no structures, trees, hills so it was easier to operate from there. Drasa was established for the purpose of training away from the airport itself.
"There was a lot of movement, there were stuff going across the Pacific. Fiji was the turning point."
After World War II, the airstrip was still in use by Fiji Airways. Later on, residents like Mr Achari said the then Colonial Sugar Refinery (CSR) used it to spread fertiliser on cane fields. As time passed, operations at the airstrip ceased in favour of Nadi. Today, the airstrip has seemingly faded into oblivion. Grassland and farmland occupy the area where aeroplanes once landed. Unless there is a whirring of airplane engines as they fly overhead, residents don't give much thought to what was once a landing field for planes — with the exception of Mr Achari of course.
 Next week: Communicators remain an integral part of operations at aerodromes. Read more about the first batch of local communicators trained by expatriates before Fiji gained independence