Forum participants raise concerns on insurance issues
11 October, 2018, 9:33 am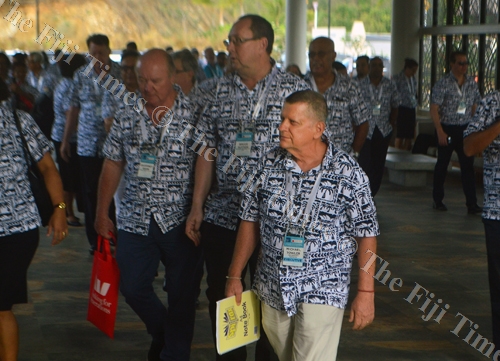 PARTICIPANTS at the 2018 Fiji Australia Business Forum raised concerns about insurance issues in Fiji.
Textile Clothing and Footwear Council president Mike Towler said there were a number of issues that businesses had when attempts were made to obtain insurance for infrastructure.
"Engineering in Fiji seems to have a bit of a cartel going with the insurance industry, in that you can't get cyclone insurance if you don't have an engineer who is registered in Fiji," he said.
"Yet overseas engineers can certify roads and bridges and buildings in Fiji but the insurance council in Fiji won't accept their certification and the question is why."
In response, Construction Industry Council president Gordon Jenkins said his organisation was making attempts to address the issue.
"I'm not sure why that is the case, what we're trying to do as far as CIC is concerned is get this issue resolved so everybody can do it — whether they're an engineer from overseas or whether they're a local engineer," Mr Towler said.
"A lot rests with the insurance people to get a regulation or to get conditions which they are prepared to insure under. "The biggest problem at the moment is that you can't get insurance.
"But I think as far as the majority of the population in Fiji is concerned, they really want to have insurance so they need a system to be able to get it at a reasonable rate.
"This business of overseas engineers doing it is something which if they make proper regulations, everybody should be able to fit into those regulations."