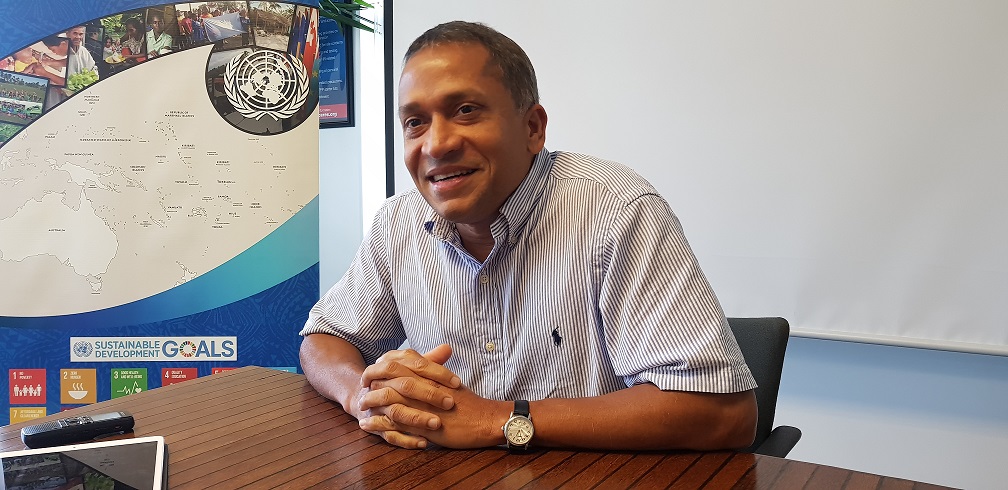 ARE we educating our kids to save our planets from climate change and ourselves.
This was the comment of the new UN Resident Coordinator and UNDP Resident Representative, Sanaka Samarasinha when asked about some of the things he will be focusing on in his new role in Fiji.
Mr Samarasinha, who has a four year term looking after Fiji and 10 other countries in the Pacific, says if education does not result in jobs then they have a challenge.
He adds that in the short period of time he has been in Fiji, he has not yet been able to understand the advancement in the education sector in the past decade – which he will look into.
The UN Resident Coordinator was impressed with the work Fiji had done during COP23 and the Oceans Conference and said that they will help Fiji to not lose the momentum.
He adds that in the past one month he has been in Fiji he is very hopeful for the country.
Mr Samarasinha who hails from Sri Lanka stressed that there is nothing worse than when a country is torn apart due to racial or religious issues as it eats into a person's soul.
He adds that climate change is an existential issue for Fiji and he is happy to be here because for him Fijians are the champions and he feels his playing for the winning team.