Fiji's singing sensation Aggie to launch debut album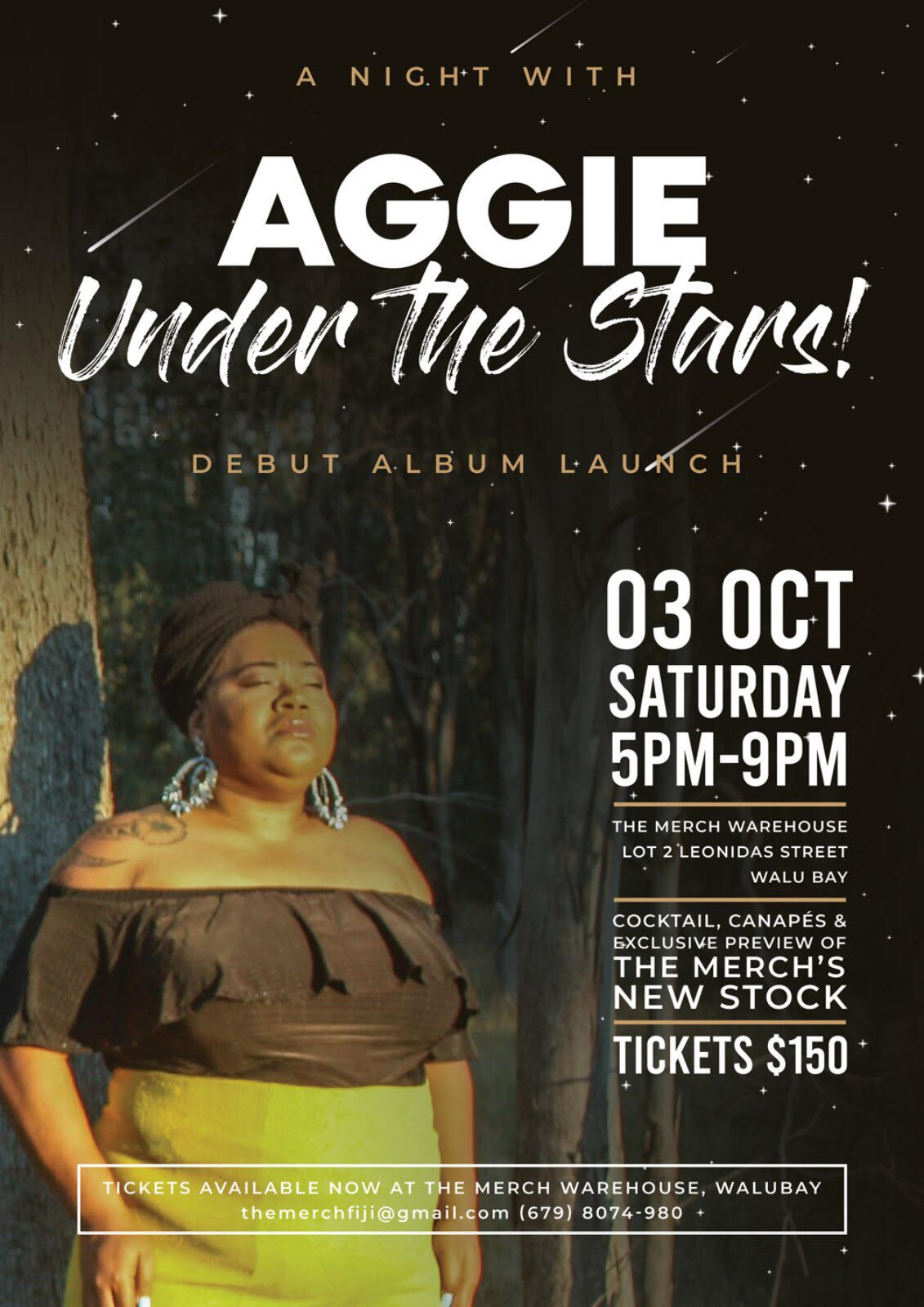 Four years of hard work has paid off for Fiji's singing sensation Akanisi Vakaloloma – more fondly known as Aggie – as she prepares to release her debut album titled 'Noqu Dodomo Vou' this Saturday, October 3, 2020.
Having been propelled into the music spotlight over recent years for her soulful vocals and vivid stage show, the Tavualevu, Tavua, mother of two is taking her sound to the next level with this her inaugural album.
The inspiration behind the album is a "new-found love" for her two sons.
"It's the literal meaning of the album title – my new found love for my kids," Aggie said in a statement.
"Through the pains of life, I'm reminded of my two joys – pushing me to do better every day and to provide them with a life I wish I had."
The album will feature 12 original songs, of which four have been released so far as singles – Na Luvequ, Duibana Ni Burotukula, Isa Mama, and Toso Mai.
She said her journey had been amazing, taking into account the good, the bad, and the ugly.
"Thankful to the life experiences that taught me so much life lessons and grateful for the beautiful souls that I have come across, the networks that have been established and not forgetting the beautiful places that I got to visit in my life as an artist.
"Nine out of the 12 songs were recorded and produced by Simione Rova with George Wasile, Krishan Ahaan Singh and Junjay Delai recording and producing each of the remaining three songs."
Her album and life story will be showcased at its official launch – Aggie Under the Stars – a live concert supported by the fast-growing retail store The Merch in support of MSMEs and local artistes.
The three-hour show will also coincide with the launching of the #RoadToOneMillion, a cross-influence collaborative social media marketing campaign that is inspired by an American social media influencer's 50-day campaign to make US$1million($F2.1m), simply through engaging her followers to buy her products online.
Members of the public interested in purchasing a ticket can check out the Facebook pages of Aggie Vakaloloma and The Merch.