Fiji's catwalking physiotherapist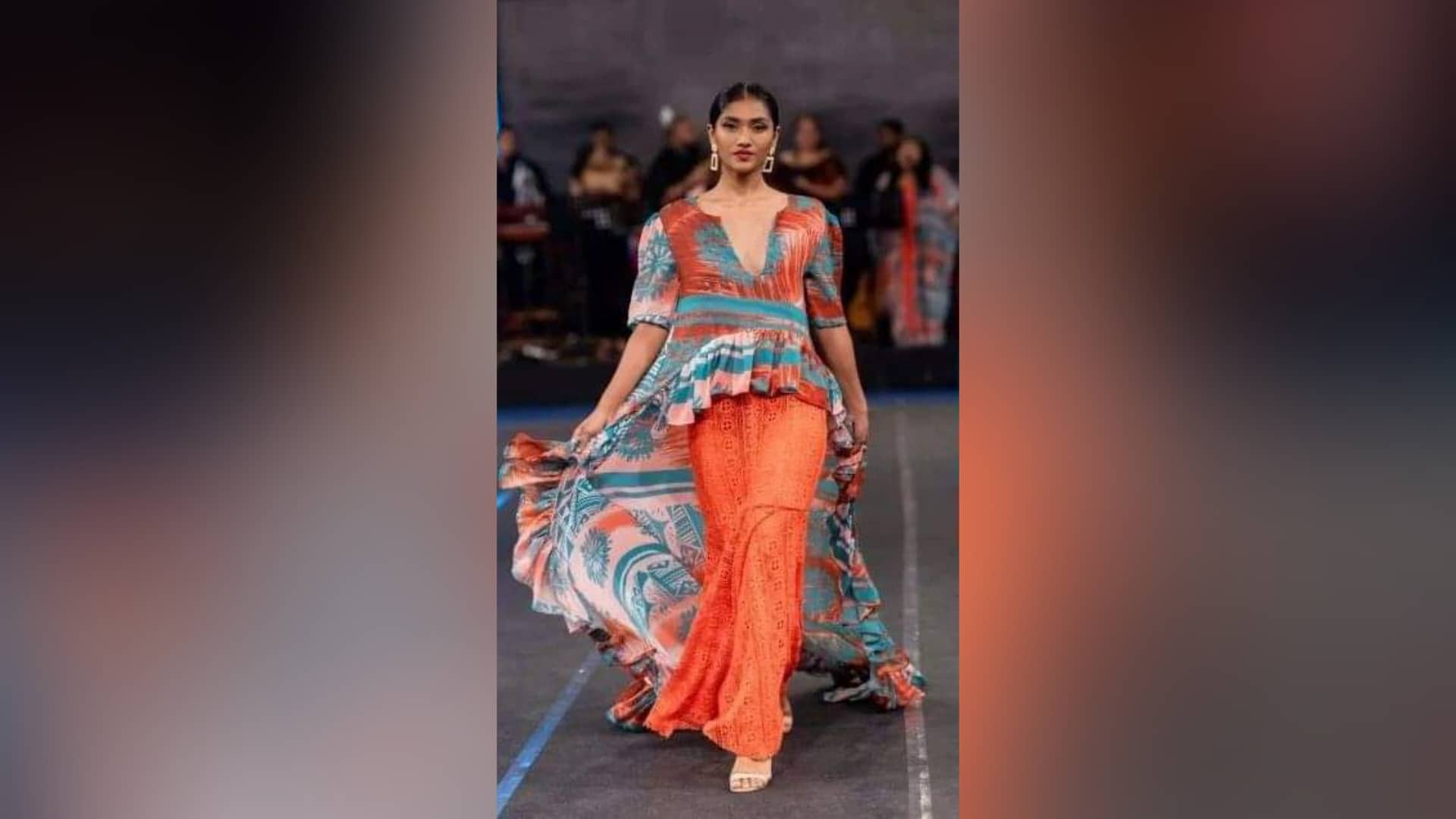 Physiotherapist by profession and a part-time model, Jerka Prasad is living the best of both worlds.
The 25-year-old epitomises the idea that profession, passion and pleasure can work together comfortably well.
Ms Prasad started modeling in 2018 during the Fijian Fashion Festival. She had gone to just 'try it out and have fun' but ended up getting selected. She enjoyed it 'all the way up until now'.
"I went to model for only one particular designer when I started and then ended up enjoying it and continuing with the industry.
"My family and friends are very supportive and a few were surprised but very happy that I did it and I am so blessed to have their support along with the industry's support to grow into the model I am today."
Ms Prasad's face was plastered on posters as she modeled for the 15th FJFW show that took place from May 21 to May 28.
"I was surprised and shy at the same time even though I had done photo shoots and video shoots before but to be one of the faces was a big deal for me as it was the first time and I'm truly honored to have been part of FJFW's 15th year.
"Some of my favorite experiences with FJFW were meeting new people and designers, travelling, learning a lot about modelling and wearing stunning designs."
She said soon after graduating from the Fiji National University (FNU) in 2019, she started working as a physiotherapist at Pasefika Physiotherapy from 2020.
"At first I thought doctors did what physiotherapists do then I later learnt the difference between the two and pushed towards becoming a physiotherapist.
"My favourite experience as a physiotherapist includes being part of the medic team at different sporting events, travelling for big and small tournaments and workshops and also seeing our patient's progressions.
"Mr and Mrs Erasito along with Lawrence Shaw have been great mentors and are also teaching me new tricks and we are always happy to be of service to everyone who needs our professional assistance."
Ms Prasad recently arrived back into the country from assisting the Team Fiji athletes at the recent Northern Marianas Pacific Mini Games 2022.
"One of my favourite experiences was the cheering we all were doing for our country, also supporting other countries in their events.
"It has been a truly memorable trip with Team Fiji and I hope to be able to travel more and be a part of future trips for the country as a physiotherapist."
Ms Prasad encourages people who are interested in becoming a physiotherapist or model to put God first and work hard to make their dreams into a reality.
"Always put God first, work hard and honestly in all fields always push to learn more."