Fijian Police officers graduate from anti-drug training course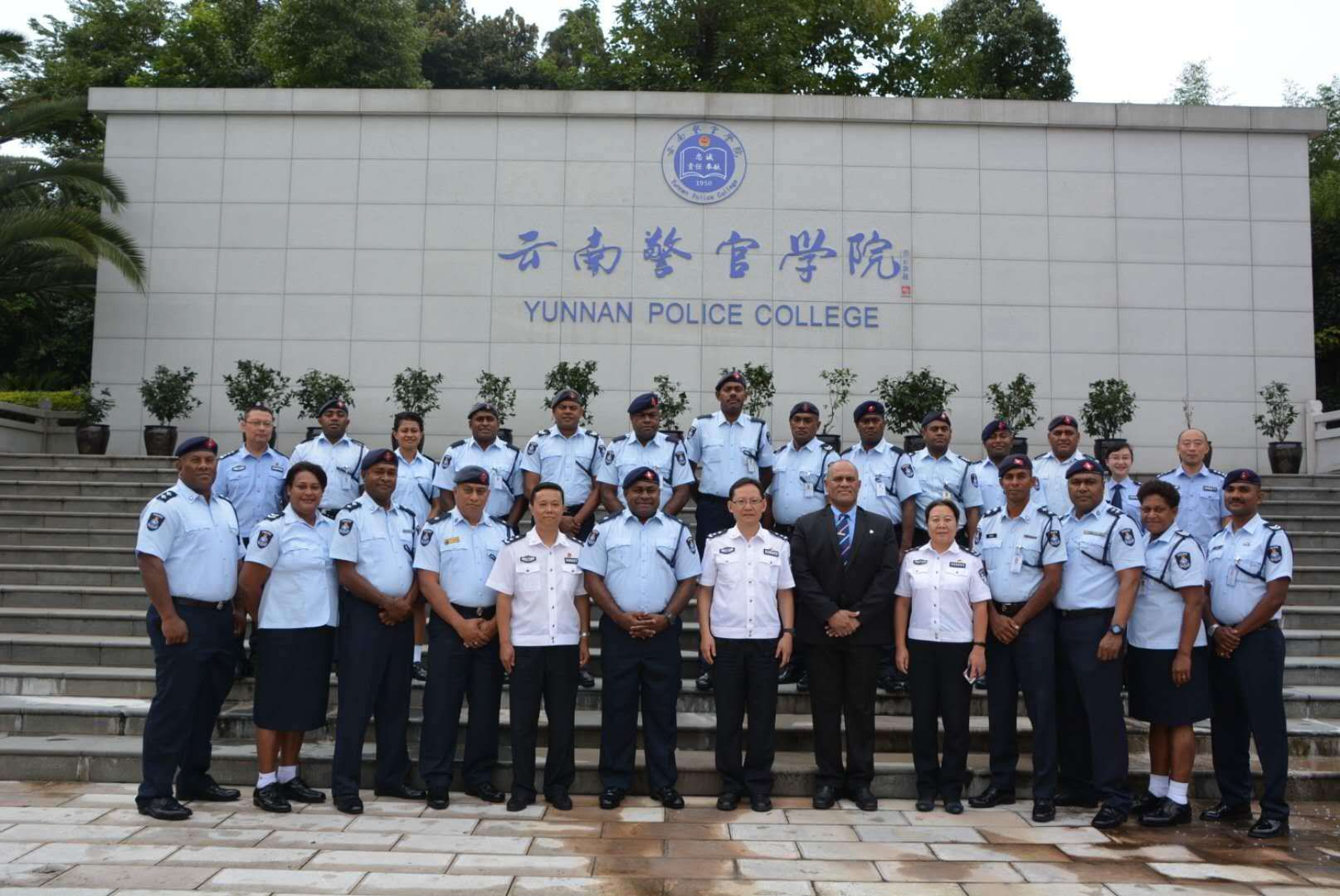 TWENTY Fijian Police officers graduated from the Fiji Anti-Drug Training Course in China.
The 15-day training focused on China's global anti-drug strategy and drug situation, international cooperation in drug control, Chinese anti-drug laws and regulations, control of precursor chemicals, drug intelligence analysis as well as a glimpse into the Chinese culture.
Led by Fiji's Assistant Superintendent of Police Aminisitai Seru, the contingent consisted of officers from the Criminal Investigations Department (CID), Intelligence, Forensics, and Prosecutions from the four policing divisions.
According to Police, the training – consistent with the Memorandum of Understanding that exists between the Fiji Police Force and the People's Republic of China's Ministry of Public Security – gave the officers an in-depth look into drug prevention, and drug rehabilitation concepts and best practices used by Chinese law enforcement agencies.
In his address to the returning officers, Fiji's Commissioner of Police Brigadier General Qiliho reiterated the need for officers to put into practice the knowledge gained from the training.
"The drug trade is evolving globally and here in Fiji, you would have seen first-hand how China's law enforcement agencies have been policing the issue in line with new trends," Brig-Gen Qiliho said.
"As the drug trade evolves, criminals will come up with ways to beat our monitoring and policing systems, which is why we need to put what you have learned in China into Fiji's context".
ASP Aminisitai Seru said the training was an eye opener and gave them an opportunity to broaden their knowledge.
The training was facilitated by the Yunnan Police College from September 13-27, 2018.