Fiji Red Cross calls for urgent blood donation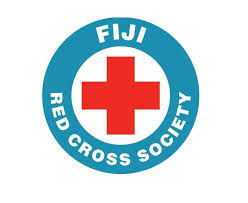 The Fiji Red Cross Society (FRCS) is urgently appealing to members of the public to donate blood.
According to FRCS, Fiji is experiencing a blood shortage and blood is needed every day for pregnant mothers, accident victims, cancer patients, complications of diabetes, and patients who need surgery.
So the Society is encouraging all eligible donors to give quickly.
"In the past, our blood donors have helped ensure blood supply remained sufficient.  With the current challenges of COVID-19, it is critical that people do not stop donating now," Fiji Red Cross Society director-general Ilisapeci Rokotunidau said in a statement.
Meanwhile, for those who are concerned about whether it's safe to donate blood during this pandemic, Fiji National Blood Service director Josefa Bolaqace is assuring members of the public that the blood drive will follow the highest standards of safety and infection control.
"Individuals who have received a COVID-19 vaccine are still eligible to donate blood, however, a person would need to wait seven days after getting the vaccine before donating," Mr Bolaqace said.
The blood campaign appeals to new blood donor recruits to come forward and register their interest via phone or online platforms.
Television and newspaper advertising and active recruitment via telephone calls will take place.
Individuals willing to donate blood can contact the following numbers:
Central – 8903 885
Western – 9920 297
Northern – 9992 464
Registration can also be done online through the Fiji Red Cross social media Facebook page.