'Fiji cannot afford a lockdown'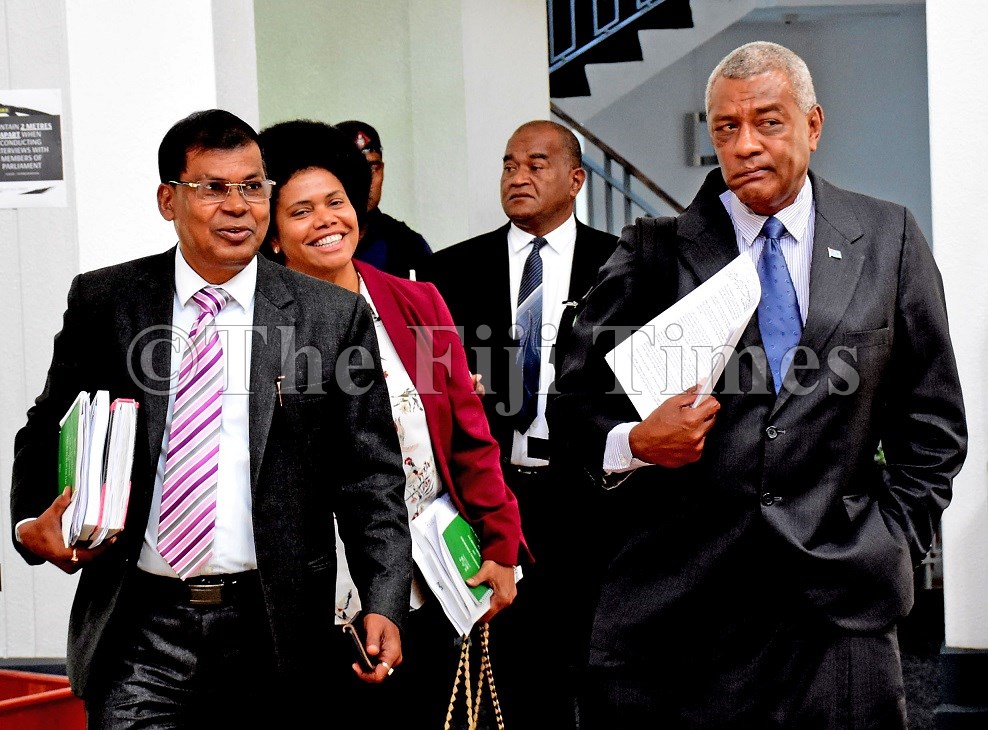 THE Fijian public should ask themselves what they are doing for health workers who are "putting themselves in harm's way for the rest of us".
National Federation Party leader Prof Biman Prasad said this while speaking on the COVID-10 Response Budget in Parliament on Friday.
"If you follow social media, you will see a post from medical staff at the Nadi Isolation Ward," he said.
"They posed for a photo with a sign. The sign says, 'We stay at work for you, please stay home for us' and is that what we are doing for our health workers?
"Are we staying home for our health workers? No.
"And the Government is not making us stay at home for our health workers. That is very clear, except for Lautoka.
"The Government is telling us to carry on as if nothing is happening and even inside Lautoka which is in lockdown, all the people there are free to talk, socialise with each other, interact with each other and spread the virus or possibly spread the virus in that particular way."
Prof Prasad said in other countries, workers were being paid to stay home because there was a national lockdown.
"In Fiji we cannot afford that, so there is no lockdown.
"So we say, 'wash your hands, practise physical distancing, but keep going to work'.
"We are pretending that we will not near-lockdown in the future and the longer we continue with this pretence, the bigger the problem could become because we know from the experience of other countries that this does not work.
"The disease spreads fast and then thousands of people become infected."