FEO training starts
19 January, 2022, 6:22 pm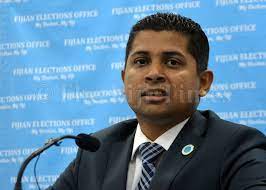 The Fijian Elections Office launched its first round of training for the 2022 General Election officials this week. Supervisor of Elections Mohammed Saneem said those trained would be working at polling stations.
The FEO conducted the first phase of recruitments last year. Mr Saneem said they anticipated to train approximately 15,000 individuals and this would be done through 760 sessions between now and April 15.
"As we commence the training of election officials, I wanted to sound a few reminders to all persons who may be interested to work in the 2022 General Election.
"We need people with the highest level of integrity, who can come and carry out the responsibilities of election officials without fear or favour and in a very apolitical manner.
"Election officials must remain honest at all times and ensure that all the procedures prescribed by the Fijian Elections Office are followed to the letter.
"The election officials determine the credibility of each election and it is very important that when you are carrying out this very important task, that you do so as per the procedures that have been prescribed for these positions."