Ex-CEO investigated for alleged threats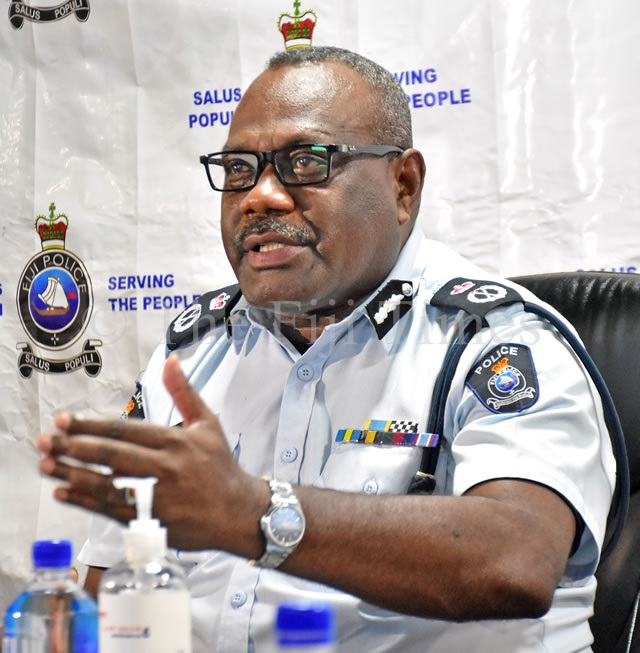 Former Fiji Pine Trust CEO Ratu Pio Bolobolo is being investigated for allegedly threatening to destroy pine farms in Lautoka.
Acting Police Commissioner Rusiate Tudravu confirmed Ratu Pio was taken in for questioning on the allegations at the Lautoka Police Station last week.
"The former executive was brought in for questioning for allegations that he made to destroy pine forests in Lautoka," he said, adding he was released from the station after questioning.
Ratu Pio is among Fiji Pine Trust officers sent home last week after the Fiji Pine Trust Board of Trustees claimed breaches and abuses in the operation of the pine trust.
When contacted, Ratu Pio said he was surprised to be sent home with other office bearers.
"It's really sad that they have done this to us because we carried out our roles over the past years and we were only told during the meeting last Friday that we were released from our duties," he said.
"Then I got a shock when police approached me and when I got to the station, I was told that complaints were lodged by the Fiji Pine Ltd staff.
"This is really sad and we hope good sense prevails because we are here for our landowners and to serve them better."
Fiji Pine Trust Board chairman Taniela Nakibo said there would be "a thorough audit of the affairs of the trust and a complete reform in accordance with the trust rules".
"These reforms are being carried out in collaboration with the pine group and Ministry of Forests.
"At the end of this process, Fiji Pine Ltd will enter into a new agreement with the trust for the landowner services aspect."