Every new skill makes you a better artist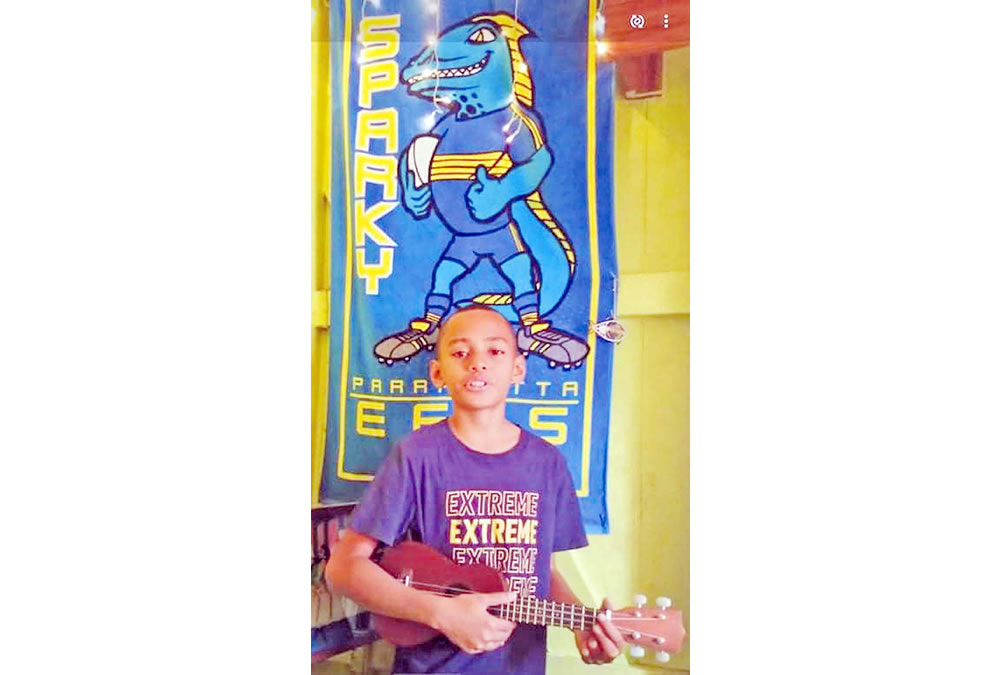 Here is the story of a novice ukulele player.
Elijah Simmons a Year 6 student of Bethel Primary School wanted so bad to learn a new skill so that he could participate in his home worship, which has been a constant coping mechanism his family uses during these uncertain times.
He got his ukulele all the way from Hawaii through barter trade during the first wave of COVID-19 2020. His mom exchanged the ukulele for groceries with a native Hawaiian lady, who now has made Natewa Bay her home.
To add to the blessings of this ukulele, the owner Aunty Suki happily tutored this 11-year-old and, until today, continued learning takes place.
The ukulele has travelled across the nations of Hawaii, the USA to Fiji, to Vanualevu, Natewa Bay, and up to Labasa Town, just so that this 11-year-old could learn to strum this uklele for his family's home service and devotion.
This is the story of Elijah's #travellingukulele… which has become an instrumental tool in their family worship.