Eileen sets world record
12 November, 2019, 9:28 am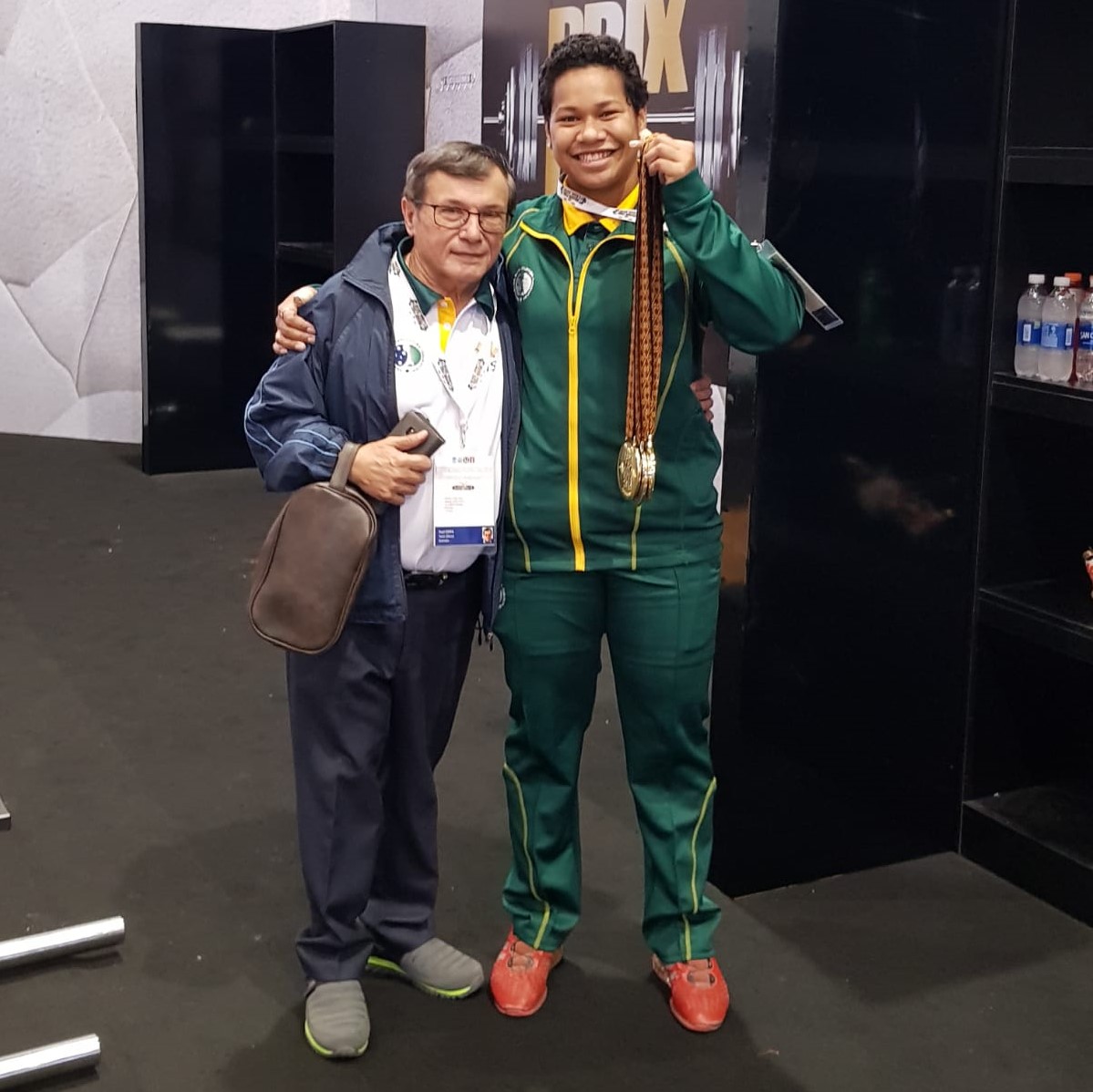 EILEEN Cikamatana continues to be a case of Fiji's loss and Australia's gain after the Levuka-born Fijian weightlifter was ousted by Weightlifting Fiji last year because of personal differences.
Now the Taviya Village, Ovalau lass has the world under her feet as she continues to set world records in international weightlifting competitions.
While WF has distanced itself from Cikamatana, the champion weightlifter, Fiji's lone female Commonwealth Games medallist so far, is making her name in Australia and trying to be in the green and gold outfit in the Olympic Games in Japan.
She has set a world junior record while competing in the 2019 IWF Grand Prix in Lima, the capital of Peru.
"The Australian Weightlifting Federation is pleased to announce that Eileen Cikamatana has set a world junior record, and secured two golds and a silver at the 2019 IWF Grand Prix in Lima," AWF reported on its website.
"Eileen went five from six, securing 110kg on her first snatch, and 115kg on her third to secure gold. Eileen then went 143kg, 148kg, and 151kg in the clean and jerk to set a new world junior record and silver in the clean and jerk, and gold in the total."
While WF dropped from a top Fijian 2020 Olympics medal contender after the 2018 Commonwealth Games in Australia to nil gold medal win at the IWF World Junior Championship in Suva this year, Fiji Weightlifters Association, WF's rival body, said Fiji had paid the price of its unfair treatment on Cikamatana and fellow elite weightlifters.
"My comment is simple," FWA general secretary Peni Tawai said. "All truth worth fighting for will always blossom with fruits of success. The people of Ovalau rejoice over the glory that Eileen has brought forth. Even though she has represented Australia, our support and prayers will always be with her. We thank the Almighty for opening a much better door."
Cikamatana is expected to compete in the Pacific Cup in the next few weeks.