Editorial comment – Stay vigilant, proactive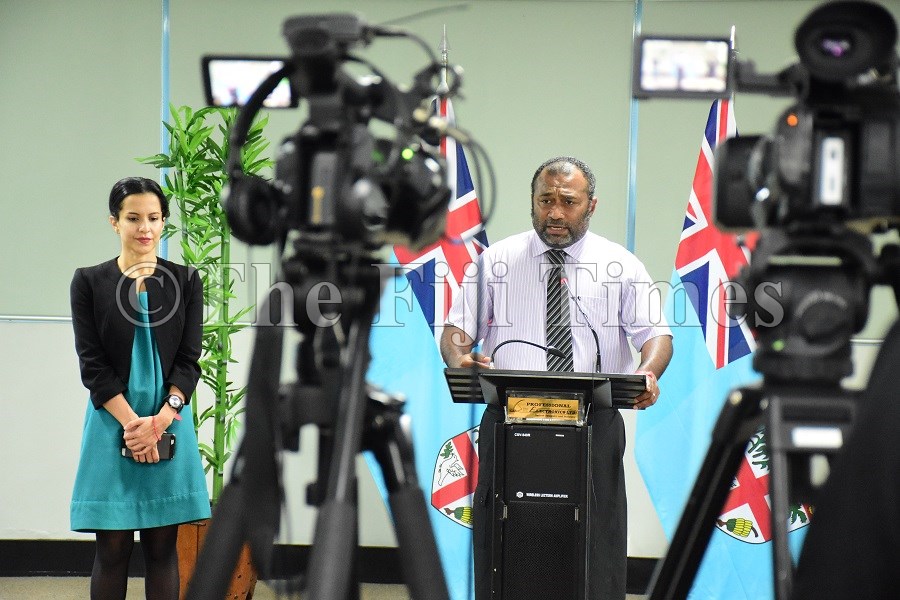 Health Minister Dr Ifereimi Waqainabete reckons the confirmation of a New Zealand national testing positive to COVID-19 two days after returning from Fiji should be a wake-up call for everyone.
We agree. It should be keeping everyone on their toes.
That's if they aren't already vigilant, and proactive.
It's either standing on your toes or lying in bed wishing you'd really taken the better option!
While those in authority are still trying to determine whether the man contracted the virus while in Fiji or NZ, the minister reckons we should be acting "as if anyone anywhere could be a carrier of coronavirus".
"Act as if you or someone you love is already Fiji's next case of COVID-19. Please treat this crisis seriously," he said.
"Please maintain social distancing. If you see a bad habit, call it out publicly."
There is no doubt about the fact that thousands of people are keen to get out of any form of a lockdown.
It can be frustrating for many.
It is an exercise that is restrictive to a large extent. It is, however, critically important to fight COVID-19.
It is one way to limit mass interaction, mingling of people and restricting the spread of the COVID-19. It also keeps a tab on those who will not hesitate to cast aside the law.
In saying that, we are reminded about the fact that there are still many people who are either ignorant of what must be done for the safety of all Fijians, or they pretend to be that — ignorant.
That in itself may even be considered a rather lame reason to be placing the safety and wellbeing of Fijians at risk.
This is why we have been supportive of the need for a curfew.
That can be quite restrictive, but if it assists in our endeavour to keep the COVID-19 at bay, then so be it.
On Sunday, the World Health Organization, after some time, announced there were no new cases around the world.
That would have inched out positive vibes.
Yesterday, however, it announced there was one new case in the past 24 hours, in the Northern Mariana Islands.
Back home, we heard there were no new cases and that our confirmed cases were in a stable condition.
That is encouraging. We should be focused now on staying safe and away from COVID-19.
That means cutting out any act or behaviour that could be considered dangerous. The challenge for the powers that be continues to be keeping a tab on COVID-19 and keeping our people safe.
Our challenge is keeping COVID-19 at bay.
That means cutting out handshakes and hugging, and embracing social distancing.
It means sneezing or coughing into your elbow or into a tissue and disposing this immediately.
Let's wash our hands often with soap and running water or use hand sanitisers often.
Personal hygiene matters in the end.
That, and listening to good advice.
So understand and be aware of COVID-19, the symptoms, what needs to be done, and cut out risky behaviour.
Let's be united in this fight against a pandemic that is actually changing how we live our lives.