Editorial comment: Law and order
13 September, 2020, 9:39 pm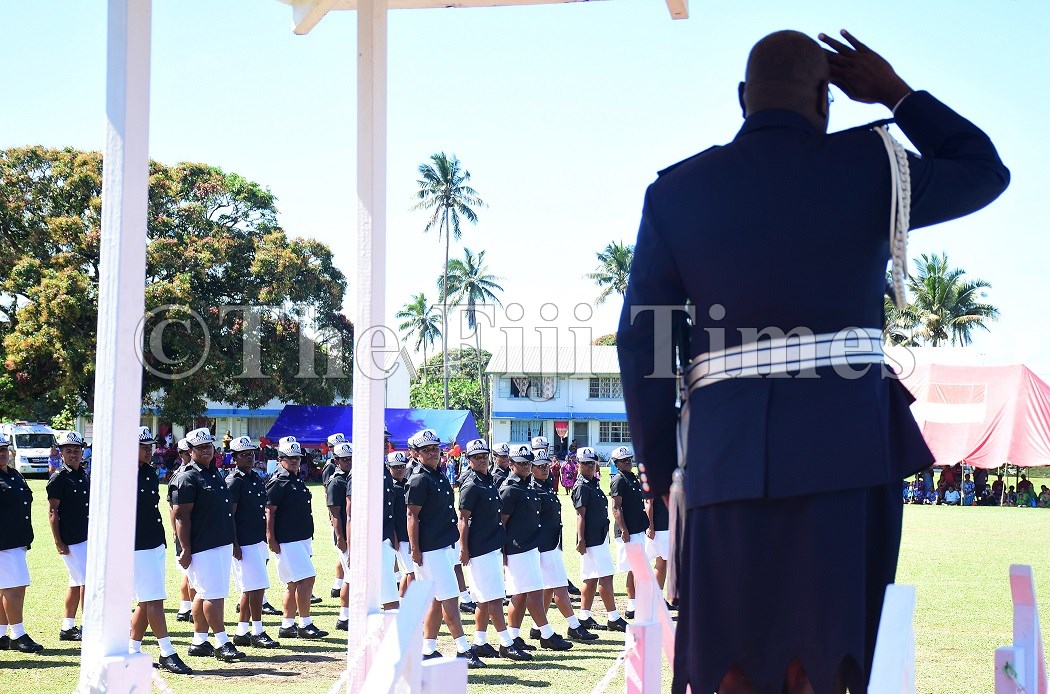 Acting Commissioner of Police Rusiate Tudravu did not mince his words on Friday when he addressed 259 new recruits during their passing-out parade.
Some officers within the force, he pointed out, were discourteous and had too much pride. These officers, he said, did not belong to the Fiji Police Force family.
ACP Tudravu reminded the policemen and women of their roles as regular officers. "Your uniform does not give you any absolute powers to do what you want," he said. "That uniform you are wearing does not give you any absolute power to abuse it.
That uniform is a source of security and members of the public, they need to see you as the enforcer of the law, and also you have to abide by the law. "Prove to me and anyone else that you are worthy of that uniform.
This house has rules and if you do not abide by those rules the door is wide open to exit this organisation.
"There are a number of youths out there waiting for any opportunity. When given that opportunity, stay in the house all the time." They were powerful words. They struck at the root of police work though, aside from the harsh reality of employment opportunities, and the protection and value of peace and security of all Fijians. ACP Tudravu said expectations had now doubled for these new regular officers.
"We call for total commitment in your output, both internally and externally," he reiterated.
Police work came under scrutiny internationally in the wake of the death of George Floyd on May 25 this year. Floyd, a 46 year old black American man, was killed in Minneapolis, Minnesota during an arrest.
While he was handcuffed, police officer Derek Chauvin knelt on his neck for several minutes as Floyd begged for his life. He eventually died, the four officers who were at the scene were all fired after videos of the incident went viral on social media. It ignited a wave of emotions and protests against police brutality in the US and in major cities around the world.
That video, and subsequent images taken off that incident took a major hit at police work, affecting perceptions and adding fuel to the fight against police brutality. Police work is not for the faint-hearted.
Our men and women in blue have their work cut out though. In the face of global attention, they have a very important role to raise the profile of the force, reassure the people, and maintain law and order.
As Mr Tudravu pointed out, everything starts from within. That means every officer must strive to be disciplined and uphold the laws they have sworn to safeguard.
But our police force cannot do this on its own. The force will need our support to make things happen. We each have a role to play, to maintain law and order, and peace and security for all Fijians.