Editorial comment – Importance of education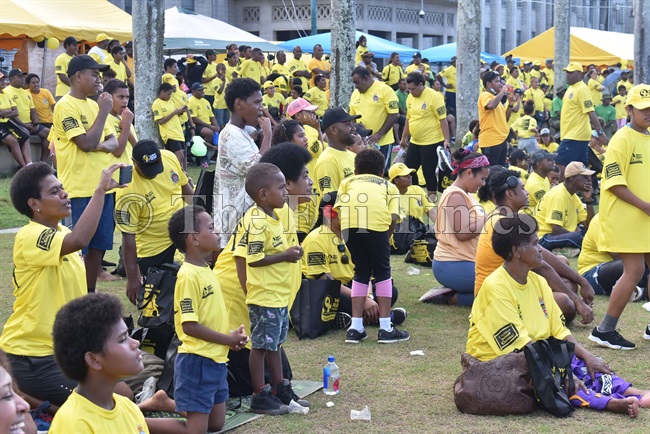 The International Day of Families was celebrated on Sunday, May 15.
It seemed to have passed us by with not much notice.
On this special day back in 2017, former Minister for Women, Social Welfare and Poverty Alleviation Mereseini Vuniwaqa raised an important point, about parental involvement being one of the most overlooked aspects of education.
Marking the day at St Theresa College in Bemana, Nadroga that year, she said families should take care of each other to make communities stronger. Many parents, she insisted at the time, did not realise how important it was to get involved in their children's learning.
Parents and family members, she pointed out, should try to find the time and make the effort because research showed that when families got involved, their children got better grades and test scores; graduate from high school at higher rates; were more likely to go on to higher education; and were better behaved and had more positive attitudes.
Family involvement, she said, was one of the best investments a family could make.
Education has the potential to help families get out of poverty. The COVID-19 pandemic has changed the way we look at things.
There is the new normal to contend with. Disrupted terms last year had an impact on the education of Fijian children.
So now more than ever, our children need to be driven to value education.
Surely there would be surveys that point positively to parental guidance playing a key role in education.
Would it stand to reason than that there may even be studies showing a more structured involvement of parents, assisting in developing children's appreciation of education? Or should we instead be talking about ways for parents to be involved in the education of their children?
If we are to suggest that there is a need for parents to be involved, then perhaps we could throw in the line that there should be suggestions on how this should actually happen.
Perhaps schools could focus on finding creative ways to involve parents in the education of their children.
The challenge would be to find ways to effectively develop an environment for children that is conducive to improving their education.
There is the aspect of how parents can effectively inculcate in their children, the value and importance of education and why they must prioritise it.
Surely most parents have the vital ingredients needed for this very important assignment!
Time and patience! Surely we can find the time to remind our children to do their homework, ask them whether they understand their assignments, and just show more interest and attention on how they are doing in school.
Surely as parents and guardians, we can all strongly influence how our children grow up and appreciate things around them.
Surely we all want our children to be the best they can be.
We all want them to get the best possible start in life and grow up to be independent and prepared for the future as adults. We each have a role to play!