Editorial comment – All eyes on Hamilton
22 January, 2020, 8:30 am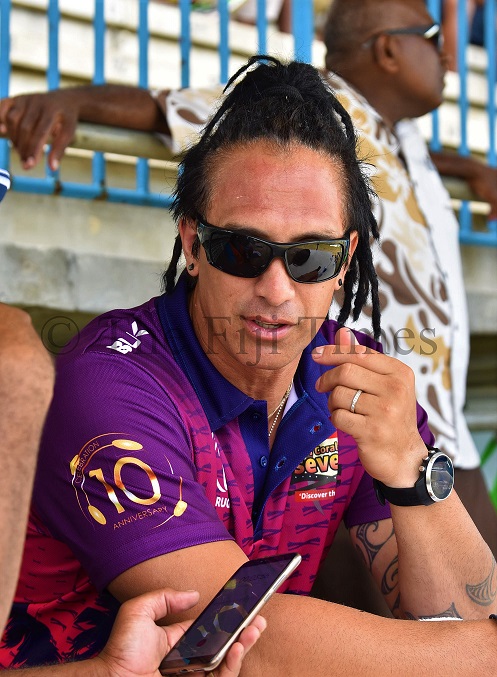 FORMER New Zealand All Blacks 7s skipper Karl Te Nana believes Fiji and New Zealand are the teams to beat this weekend at the Hamilton 7s.
It's a pretty bold statement considering the outcome at the Dubai and Cape Town leg of the World 7s series.
When you factor in our dismal efforts, it takes a tonne of confidence to even place us that high.
However, the notion is there that when the going gets tough, we have been known to find it within ourselves to spring out and come off with surprises.
That's when we display feats of magic on the field.
That's when we play the game of our lives.
It's this bit of history that sticks to exponents of the abbreviated version of rugby.
They know you can never underestimate a Fijian side.
Never! You'd do that at your own risk.
It could even come back to haunt you.
This is why national coach Gareth Baber and the team will have to put on their best show.
They have very high standards to live up to.
They know that.
Every player who will don the run on jersey this weekend knows that a nation is behind them.
Fijians around the world are keenly anticipating some magic this weekend.
It does not really matter to them that we came off with those poor showings in Dubai and Cape Town.
Not when Fijians know the potential in our players.
The added pressure, we hope, will be embraced by our team, and channelled into winning rugby.
When you consider the immense publicity that accompanies our team anywhere in the world, you've got to add expectations as well as motivation, at least on the part of opposing teams to topple us.
Hamilton has been good to the Fiji team.
We found our winning ways there, in 2018 and last year.
So as we count down the days to kick off this weekend, we are reminded though about the fact that there are no more minnows in this game.
Time has been a great educator.
Teams have been exposed to the very best sevens action on the planet.
They have been exposed to the game plans of the very best players and teams.
Coaches have evolved in their understanding and appreciation of the game, its systems, defensive and attacking shapes, and the requirements and factors needed to be effective over seven minute spells.
This year being an Olympic Games year has added pressure on teams to get their plans and lead-up preparations just right, to peak in Tokyo, Japan.
But that's another story.
"I think Fiji and New Zealand will be the teams to beat," Tenana said when asked for his top picks in Hamilton this weekend.
We are scheduled to face the might of Samoa at 12.47pm, Fiji time on Saturday, Australia at 6.35pm and Argentina at 11.57pm in pool play. There is no walk in the park here.
The fact that there will be no quarter-finals means only the top sides in each pool will advance through to the semi-finals.
That places pressure on our side to come off with their best show in the pool.
There may never be any second chances. We say go Fiji, go.