Deans Western Zone:Ba Provincial through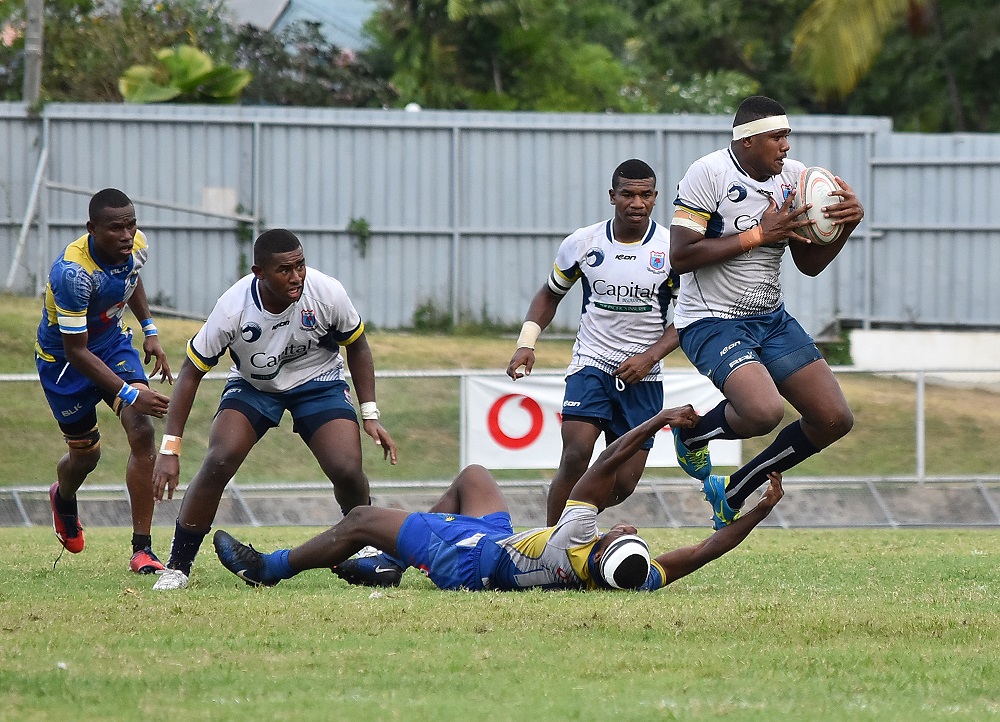 DETERMINATION, perseverance, and teamwork were what had boosted the Ba Provincial Free Bird Institute to winning their game against Cuvu College in the under-16 division.
The side had thrashed the Sigatoka-based school 33-14 in a much-anticipating game at the Western Zone Secondary Schools Deans final at the Churchill Park in Lautoka yesterday. The first half of play had saw both the teams struggle to clear their scoreboard with a point.
Their hard-hitting game proved true in the half time score where Ba Pro edged Cuvu to a 8-7 score margin.
Ba Pro then picked up the momentum and dominated the second spell of play adding more points to their scoreboard.
Cuvu, on the other hand, fought back and managed a try however this was not enough for them to secure a win. Ba Pro coach Filipe Alifereti was happy with the performance of the boys.
He said the boys had played according to their game plan.
Alifereti added that they would now seek ways to improve their errors before their next match.
"They did well and I'm proud of the boys," he said.