CWM boiler room fire: Family members claim no direction and evacuation plan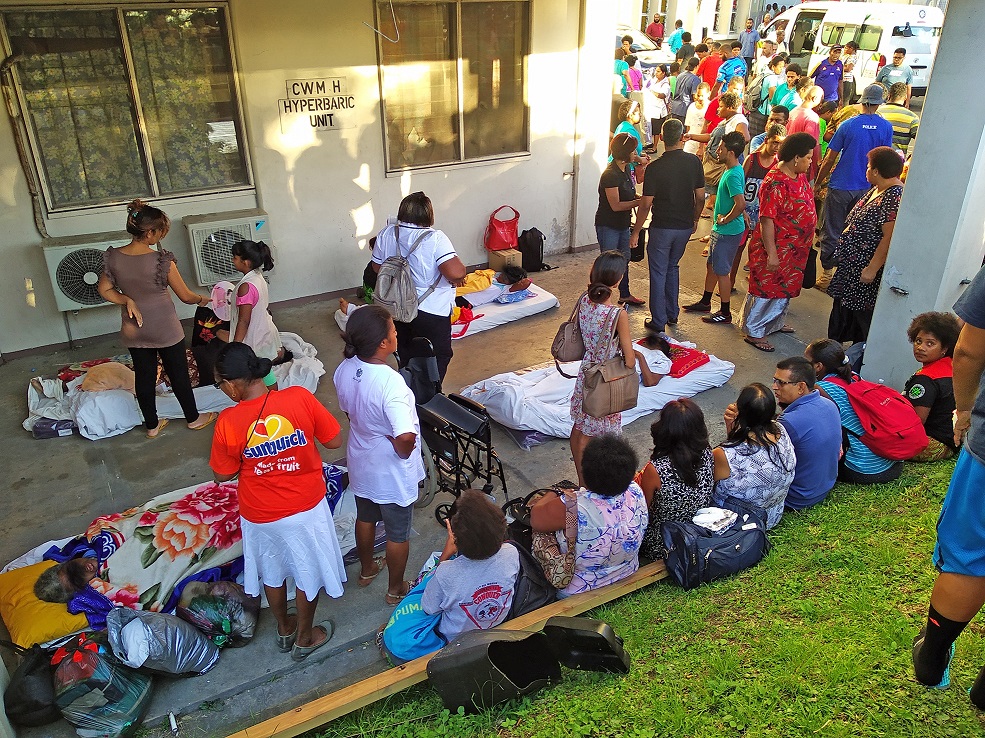 FRUSTRATED family members of patients admitted at the Colonial War Memorial Hospital (CWMH) in Suva vented anger as they claimed there was a "lack of communication between the staff and patients".
Virisila Tiko, whose mother was an admitted diabetic patient, claimed it was an unfortunate scene as there were no directions or evacuation plan in place to assist patients who were alone when the fire broke out at the hospital's boiler room.
She said luckily the incident took place during visiting hours so families were able to assist each other.
"I was not even sure where to take my mother," she said.
"The only thing I heard was to take her outside.
"I was able to help her out easily with the help of some police officers and we were told on our way out to wait around the car park area."
Ms Tiko said dozens of patients and families were in fear because everyone was rushing outside and there was less time to move around.
Iminiasi Qoro, a father of two, said he was on his way to check on his wife at the maternity ward when he saw dozens of mothers and patients outside the hospital car park.
Mr Qoro said his wife gave birth two days ago and he was on his way to pick them up from the hospital.
"I was scared and also angry at the same time because I saw my wife and other women who had just given birth outside the hospital and there was no allocated area for them to at least sit especially for the new mothers," he said.
"The ministry should seriously look into this matter, especially the condition of the hospital."
Speaking at a press conference yesterday evening, Assistant Health Minister Alex O'Connor said, "everything was safely and smoothly undertaken".
CWM Hospital head of obstetrics and gynaecology unit Dr James Fong said with any unpredictable emergency event it was expected that there would be a certain level of chaos initially.