COVID-19: Fiji receives urgent medical supplies and testing kits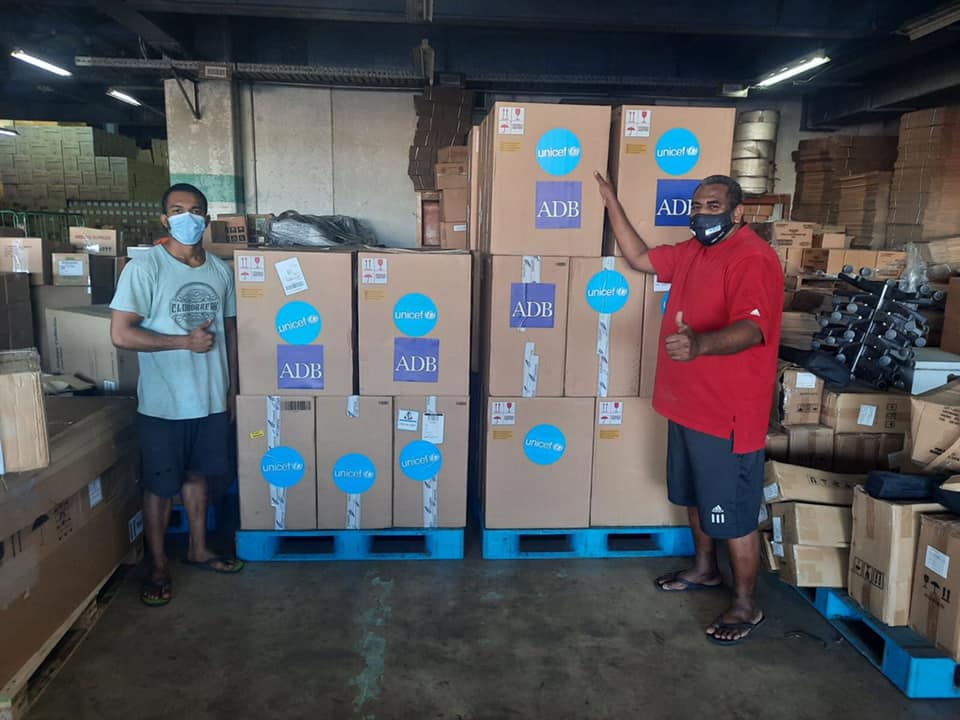 Fiji today received medical supplies needed to support the island nation's ongoing COVID-19 detection and containment efforts.
Co-financed and supplied by the Asian Development Bank (ADB) and the United Nations Children's Fund (UNICEF) – and transported by the World Food Programme (WFP), these medical equipment include more than 1.6 million and 9450 diagnostic testing kits.
A joint statement by the ADB and UNICEF stated that the $US513,000 worth of medical supplies would help to strengthen the country's COVID-19 response during the ongoing second wave of the pandemic, while supporting the continuation of essential health services.
The ADB funded the additional 9450 testing cartridges and swabs worth US$201,000, procured by UNICEF.
"The Government of Fiji and the Ministry of Health and Medical Services thank the ADB and UNICEF for the tremendous support towards the response effort for this second wave of COVID-19 cases," said Fii's Minister for Health and Medical Services  Dr Ifereimi Waqainabete said in the statement.
"The generous donation is timely and will greatly assist our frontliners and health institutions to safely and effectively deliver the public health response that is needed to identify and interrupt the transmission of the virus in our communities, and to nurse the positive cases, which includes children, back to recovery."
The medical supplies include about 308,000 medical grade masks; 15,000 N95 respirators; 47,000 gowns; 2 million gloves; and 23,000 face shields, biohazard bags, and other essential items.
Diagnostic equipment, including GeneXpert testing cartridges and swabs, will be used to help the Fijian Government detect cases of COVID-19.
"This second wave of COVID in Fiji, with the corresponding spike in community transmission, puts the health of all Fijians at risk.   These supplies will enable healthcare workers to safely provide services to those who need it most, including children," said UNICEF Pacific Representative, Sheldon Yett.