Company wants to recruit 200 Fijians
15 August, 2022, 12:45 pm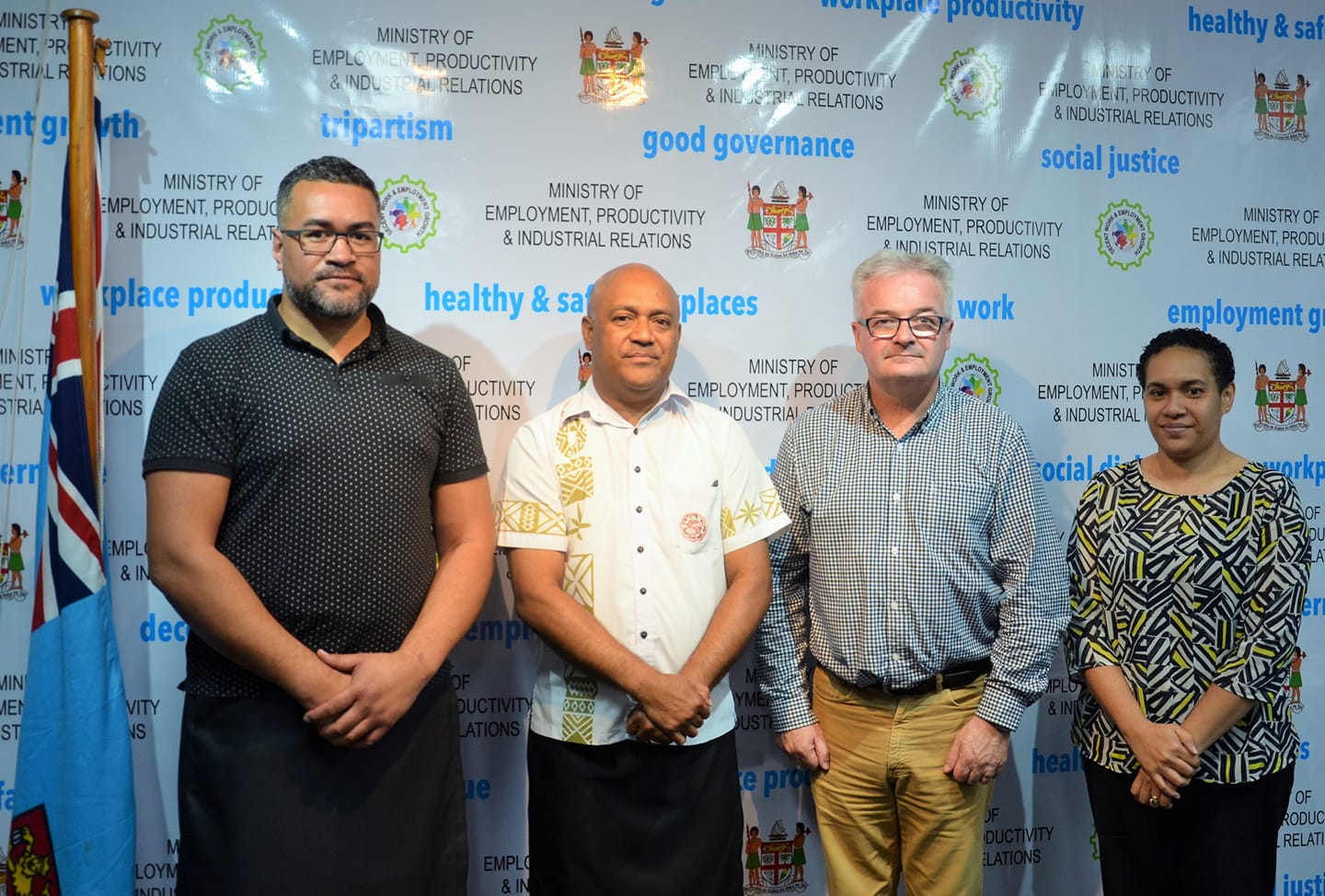 Seasonal  Solution Cooperatives Ltd in New Zealand are looking at recruiting more than 200 Fijians in horticulture and viticulture under the recognised seasonal employer work scheme.
This, according to the company's chief executive officer Shaun Fogarty during a recent meeting with the Employment Ministry in Suva.
He said they have already recruited 78 Fijians between 2018 and 2021.
"We are indeed impressed with the organisation of the recruitment with the National Employment Centre team.
"It's a very transparent and fair system," Mr Fogarty said.
"We are keen to work with the team for the recruitment of Fijians with SSCL."
Employment Ministry permanent secretary Osea Cawaru said they continuously reviewed their systems and processes to ensure that Fiji provided the best product in terms of labour supply to overseas employers.
The company targets unemployed individuals from rural settings, including those without any proper qualifications, hence having the capability and the capacity to work in the agriculture industry.
Seasonal Solution Cooperatives Ltd is the oldest and largest recruiting employer in New Zealand under the scheme that has employed workers from Samoa, Tonga, Kiribati, Solomon Islands and Vanuatu.