Company plans to relocate
6 October, 2018, 11:44 am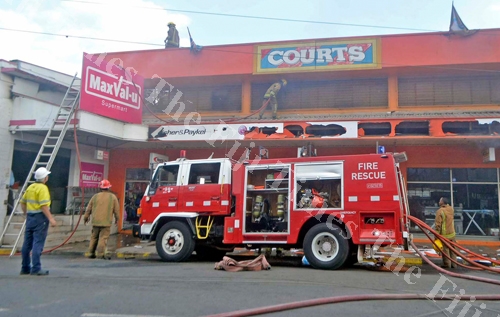 ONE of the businesses affected by a fire that broke out in Sigatoka's central business district is expected to recommence operations soon.
Courts Sigatoka branch was one of five businesses damaged by the fire.
Vision Investments Ltd's CEO P.L Munasinghe said the company was hoping to locate to another site.
"We are in the process of securing another commercial building in Sigatoka to commence our Courts retail operations," he said.
"We are hopeful to have the relevant lease documents signed up early next week and to recommence operations by latest mid-October."
Meanwhile, the National Fire Authority is continuing its investigation into the fire.