Coach Baber: We play the game differently to anybody else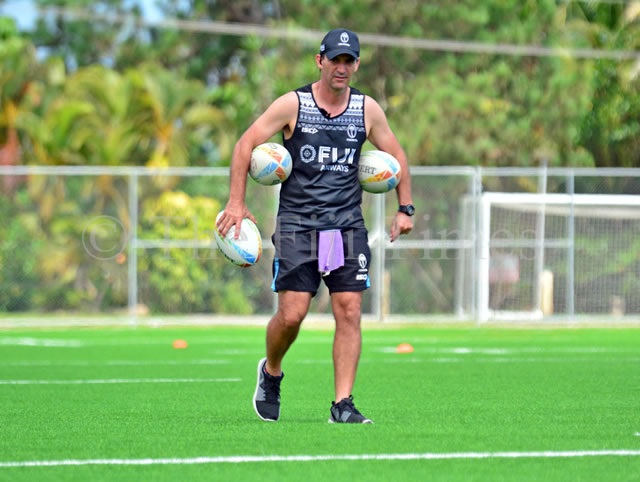 Fijian 7s coach Gareth Baber has labelled Fiji's brand of rugby as something different and exquisite which other nations find difficult to analyse.
As the Fijian 7s team prepares for the PacificAus Sports Oceania Sevens tournament in Townsville, Australia next week, Baber expects the side to showcase their unpredictable flair.
Fiji will face Australia in the opening match of the Oceania 7s next Friday and then play the Oceania Barbarians in the evening session.
Australia and New Zealand have played in a series of warm-up games which has been analysed by the Fijian 7s team.
Baber said both teams had been battle hardened by playing against each other, they know what international level rugby is again.
"They have played six games against each other but they play very similarly to each other," he said.
"We play the game really differently to anybody else. That is still our ambition.
"We are unpredictable and we are difficult to analyse when people will try to shut us down.
"My job is to get the players into a mental frame of their understanding of the qualities that they have as individuals.
"Then as we play and combine all that to be able to put the performances together.
"Sometimes they say you are not at that level then you have to do your analysis but ultimately we will focus on what we bring to the tournament."