Child protection system 'poor' – Ali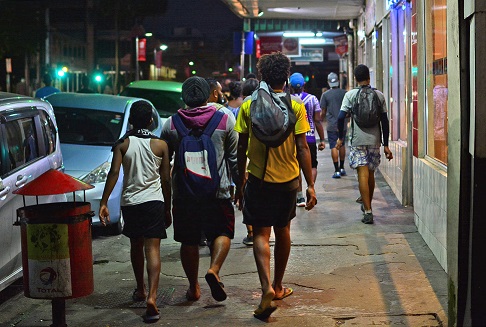 Fiji Women's Crisis Centre (FWCC) coordinator Shamima Ali says child protection system in the country is "poor".
She said this in the wake of shocking statistics released by the Office of the Director of Public Prosecutions (ODPP) about the prevalence of sexual offences committed against minors, particularly young women and girls.
Ms Ali commended the work done by ODPP, saying it was excellent and encouraged more people to speak out against such matters.
However, she said many cases tended to be unreported because there was a conspiracy of silence that discouraged members of the community and victims from speaking out.
She attributed the close-knit relationship between victim and perpetrator as one of the main reasons for the issue.
"Many of the perpetrators are known to the victims, they are the fathers, brothers, uncles, grandfathers, stepfathers and so on," she said.
"It is the responsibility of the whole community to look out for and take responsibility for our children."
Ms Ali said often times, victims were subjected to abuse over a long period of time and they had no way of getting any assistance from either their families or community.
"The system in fact is weak because it does not recognise any risk factor. Younger men and boys are also learning and mimicking adults and what they do.
"We see the patriarchal behaviour in the older men where they look down on women and girls and this behaviour is adopted by young boys. They also have very easy access to pornography and the internet and their behaviour is influenced by that."
Ms Ali said children were suffering and there needed to be preventative measures in place to protect them.
"We have to look at prevention. When perpetrators are behind bars, what happens next? Are they receiving any specialized help to ensure their attitudes change? What are we doing about pedophiles who prey on children?
"We have to teach our boys and see what can be done to change that patriarchal mindset."