Call for police presence
18 August, 2022, 11:45 am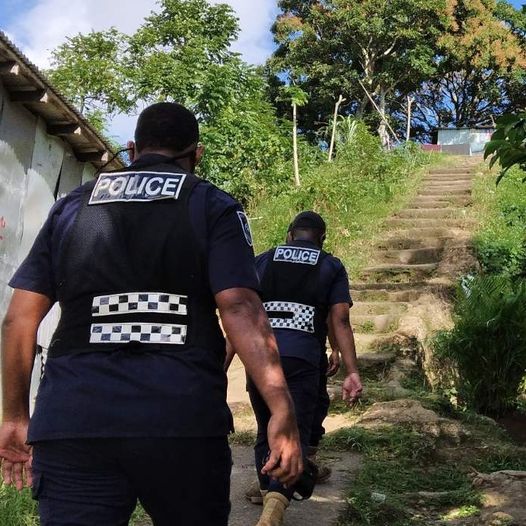 LAMI is in the grips of a crime spree and residents are calling for increased police patrols and for something to be urgently done to address their issues.
At a meeting with Lami Police Station officer Inspector Shobna Sharma last week, residents raised issues of increased robberies, glue sniffing on the streets, people openly selling marijuana and other drugs and pirate taxis operating freely.
They asked Inspector Sharma if there was a manpower issue and quizzed her on why police officers were not regularly patrolling the streets.
The residents also asked why police were not doing anything to address the issue of young and old men standing along the streets openly selling cigarettes to the public and harassing women.
They also asked why glue was so easily accessible to youths and why nothing was being done about the increased number of intoxicated men in and around the town area ever since a new liquor shop opened. A resident said her house was broken into on Tuesday, August 2, and she had not been updated on the case since then by police.
A mother said she was scared to sleep most nights because of the increase in youths sniffing glue and doing drugs around her area.
Kalekana community members raised concerns that children as young as eight were sniffing glue and parents were not doing anything about it. Residents said increased police presence and patrols around Lami Town and informal settlements were urgently needed.
Ms Shobna said lack of manpower was not the issue but admitted police officers needed to be more visible.
"My observations are no different than yours," she said.
"Maybe after a day or two, you will all start seeing a difference.
"As for the feedback, you should immediately receive feedback once you've complained."
She said community policing should not be done using vehicles.
"It is done on foot. Maybe due to the distance, the officers may be dropped off at different drop-off points so that they can police the area."
Residents said they hoped the meeting would lead to an increase in police patrols and community engagement, and result in a drop in crime in the area.