Call for more women to join Fiji Detector Dog Unit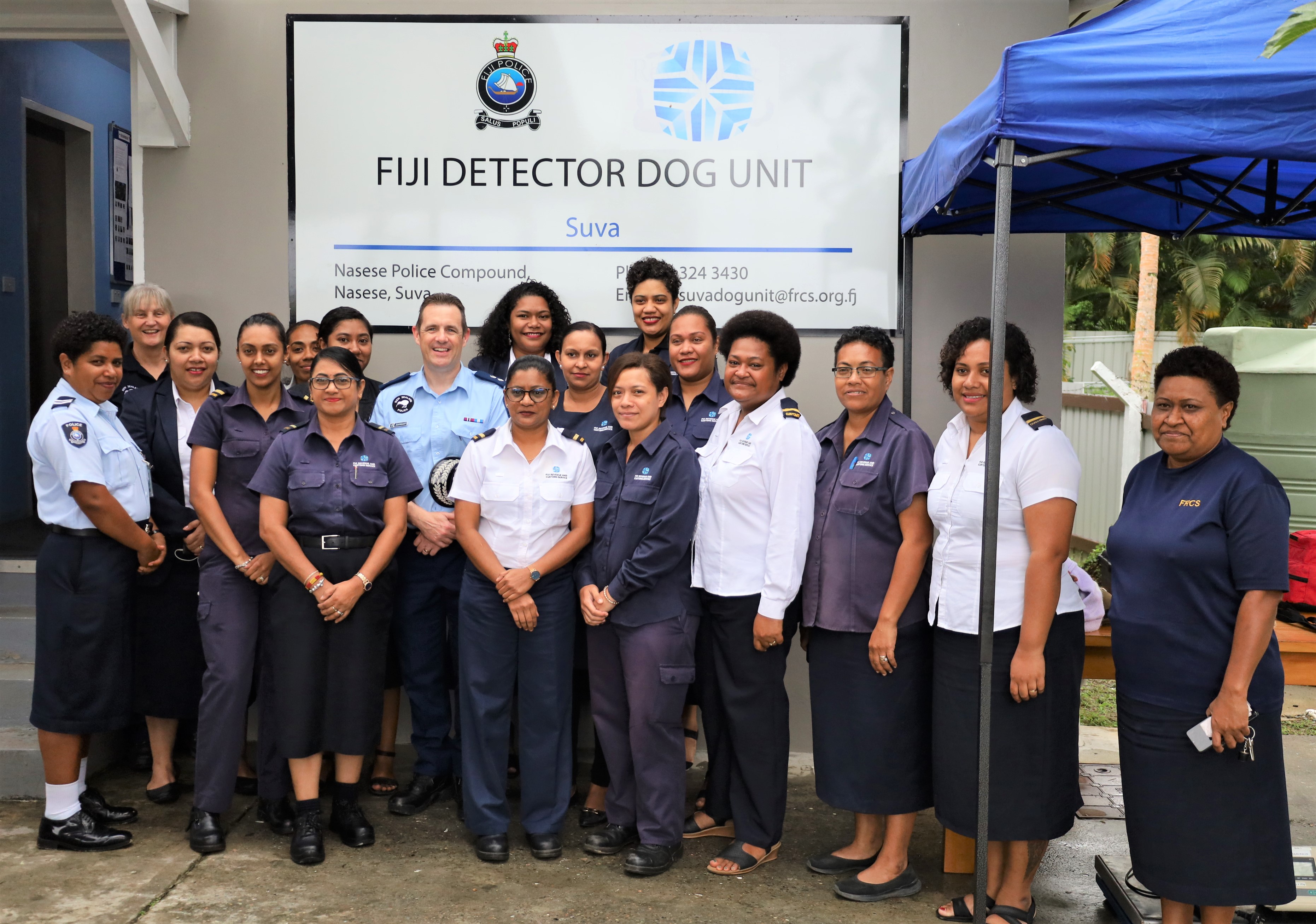 Fiji Revenue and Customs Service chief executive officer Mark Dixon has encouraged female officers from the service and the Fiji police to join the Fiji Detector Dog Unit (FDDU).
The unit held an open day yesterday for female officers from FRCS and the Fiji Police Force to seek their interest in joining the unit.
"This is an excellent opportunity for our female officers to consider a future career as a detector dog handler – breaking down barriers, changing mindsets and proving that there is absolutely no job in border enforcement that women cannot do just as well as men.
"It will open up additional avenues for women in our border agencies and enhance our capability in this critical area that helps keep Fiji safe," Mr Dixon said.
"I am certain that our female officers will be just as successful in the K-9 field as their male counterparts."
This year marks the 6th anniversary of FDDU and they have been instrumental in drug, undeclared currency and firearms and ammunition seizures.
The Unit is male-dominated, however, its leadership would like to advance the Unit with the inclusion of female officers.