Cakes for a living
24 October, 2020, 9:00 pm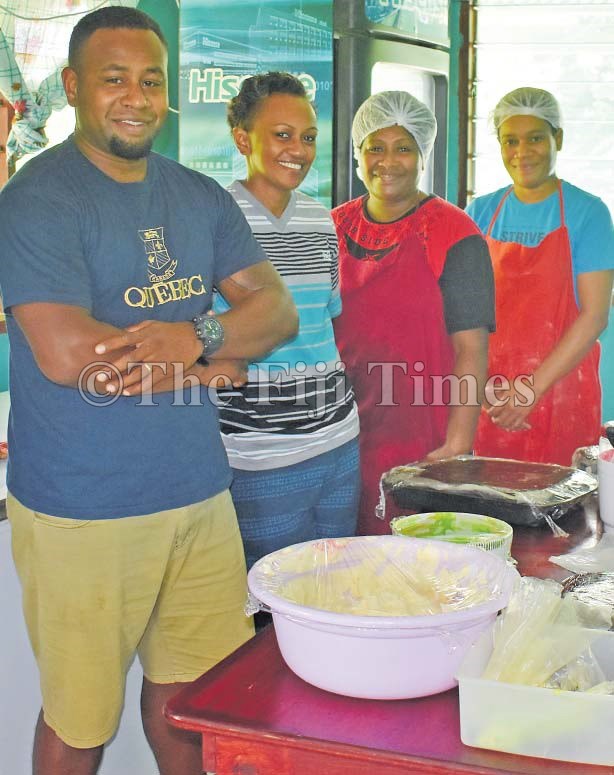 Makelesi Saratibau specialises in cakes, a skill she learnt at home and later improved working at a cake shop.
But her passion has always been to operate her own business but not knowing whether the business could sustain her was a worrying factor.
The 35-year-old said she used to bake for her mum and aunty, who would collect orders from customers wanting cakes for various occasions.
At the time, she was employed at Rosy Hearts, a renowned cake shop until finally Saratibau was determined to start her own business.
"I wanted to be my own boss and make good money at the same time. I learned to perfectly bake different types of cakes and I knew there was a demand.
"I used to bake at home to help my mum and aunty who sold it to customers around Verata area.
"One day while I was working at Rosy Hearts, I bought a serve of kai vakalolo (fresh water mussels cooked in coconut milk) from Toga Naqavoka.
"As I tasted the first spoon, I told myself, one day I will go and fetch the same kai in the Rewa River."
Saratibau is originally from Tubalevu Village, Namara in Tailevu. It wasn't until she met a man from Toga Naqavoka, Rewa who supported her ambitions to start her own cake shop. That man later became her husband.
"God works in mysterious ways, now I have unlimited access to freshwater mussels but more importantly I didn't have the courage to branch out on my own until I met him.
"We were friends for a while and later we agreed to tie the knot in 2012."
She said she named her business, 'Sisters Cakes' named after two sisters, her mother and Adi Vula Cavuilati.
She resigned from Rosy Hearts in 2017, registered her business and operates from their home in Note settlement past Muana Village in Rewa.
Saratibau says she has six workers under her watch.
They include a baker, a greaser and two decorators and they do shift work from Monday to Sunday.
She says business has been good and thanks her husband for helping with delivery along the Suva-Nausori corridor and her customers.
"No man is an island and I found my match in my partner who has been very useful to me."
Her advice to youths of today is that if you have a goal — "go for it, make sure to let Jesus lead the way then you will see how far you go".
"There is nothing hard in this world. All you need is put a little heart into it and let Jesus do the rest.
"Our children are always taught to find a job but I am encouraging them to open their own businesses and put their creativity to use."