'Businesses struggle to stay open'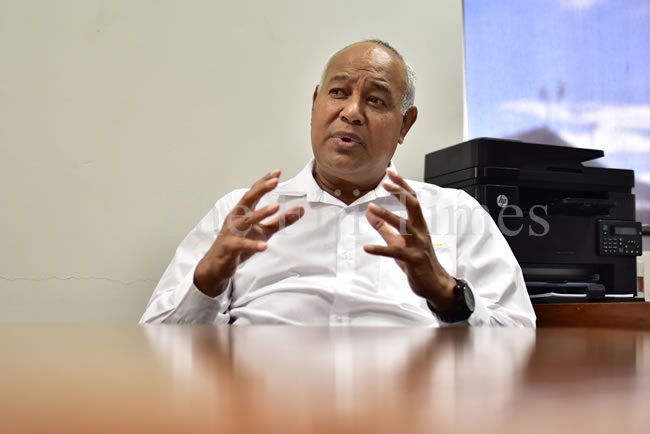 Businesses are struggling just to remain open, however, the key to reviving them and getting out of this predicament was the reopening of the borders.
This was revealed by Fiji Commerce and Employers Federation CEO Kameli Batiweti during a virtual discussion hosted by the Fiji Law Society on Thursday.
He said for borders to open, vaccination and herd immunity was key.
Mr Batiweti said it was a vicious cycle which needed calm heads to come together with a practical solution.
"The employers' concern right now was for everyone to work together towards ensuring that our borders reopened so that businesses can work towards getting back to pre-COVID times," he said.
"In its current form, we are depending on the domestic businesses but it is not sustainable because we don't have the economies of scale that the first world countries have, that they can depend on to enable us to sustain our business in the short run.
"Currently, the private sector is going through the motions just to keep our necks above the water.
"In most instances, businesses are making a loss just to keep their employees employed and to keep their businesses running at this stage."
Mr Batiweti said this was not sustainable as they needed to find practical solutions to get out of this predicament using the resources in the private and public sectors in a unified effort.
"Of course, this will need community support, right down to the grassroots level."
He said more jobs would be lost if no change was brought about.
"Those who are working at least 40 to 45 hours a week will start experiencing reduced hours of work and then, as a result of that, the money in our economy will start to decrease.
"It's already below what it was pre-COVID and so it's a vicious cycle, as I said earlier on, and it is something that we all need to work together to find the solution to arrest this decline.
"It is not only the Government, it is not only the private sector, it is everyone's responsibility to take responsibility for our future and our economic growth and survival.
"Otherwise, anarchy will descend upon the beautiful country of Fiji," he said.