Brothers ready – Mocenacagi, Tabu likely for Nadro's title challenge
16 September, 2020, 7:11 pm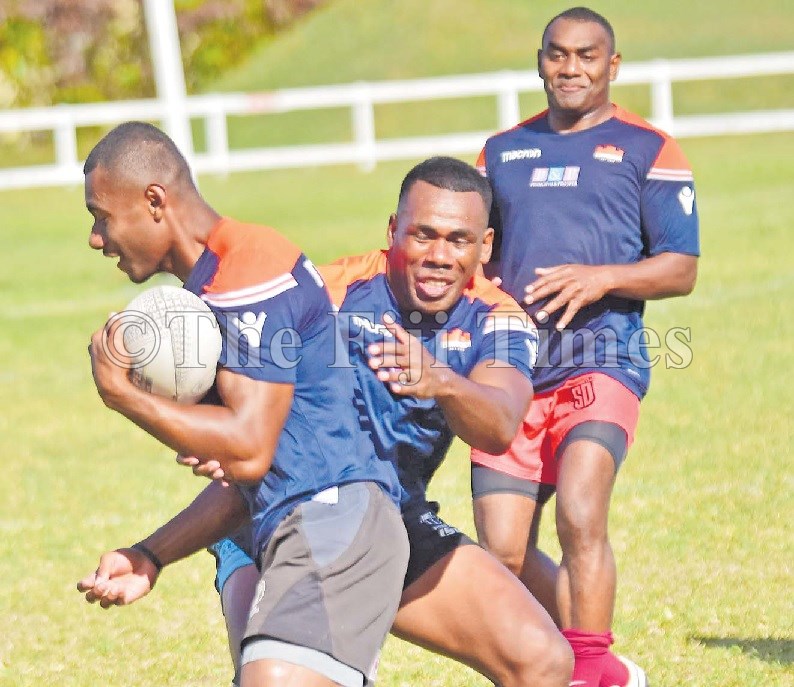 Brothers Sevuloni Mocenacagi and Kavekini Tabu are likely to make their first appearance together for Nadroga in a Farebrother Sullivan Trophy challenge when they play holders Namosi on Saturday.
Word from the Nadroga camp is that the brothers have proved themselves during training and have pencilled their names in the starting list for the former Farebrother champion.
Mocenacagi, who has been outstanding at centre in his few games for Nadroga, is a sure starter in the number 13 jersey and younger brother Tabu will don the number 14 on the wing.
The Nukuilau brothers from Navosa played outstandingly against Yasawa in the Skipper Cup match in Lautoka.
Nadroga prop Setefano Somoca said they were fortunate to have the brothers doing what they do best in the back line for Nadroga.
"We are lucky to have them playing alongside each other and they have that understanding as brothers in the backs.
"Their skills and knowledge from sevens will be a boost for our back line," said Somoca.
Meanwhile, the Nadroga team is optimistic of taking the Farebrother trophy back to Nakuruvarua this Saturday.
Somoca is calling all Nadroga fans to come and support them in this very important match.
"I urge all our fans to come and support the boys on Saturday," he said.
"They (fans) will be morale boosters and I assure you that when the dust settles on Saturday afternoon, the Farebrother will be coming down to Nadroga.
"I told the boys this is not Skipper Cup, this is Farebrother and we need to step up to the challenge," the former Flying Fijian said.
Nadroga will face Namosi at 3pm at Ratu Cakobau Park in Nausori on Saturday