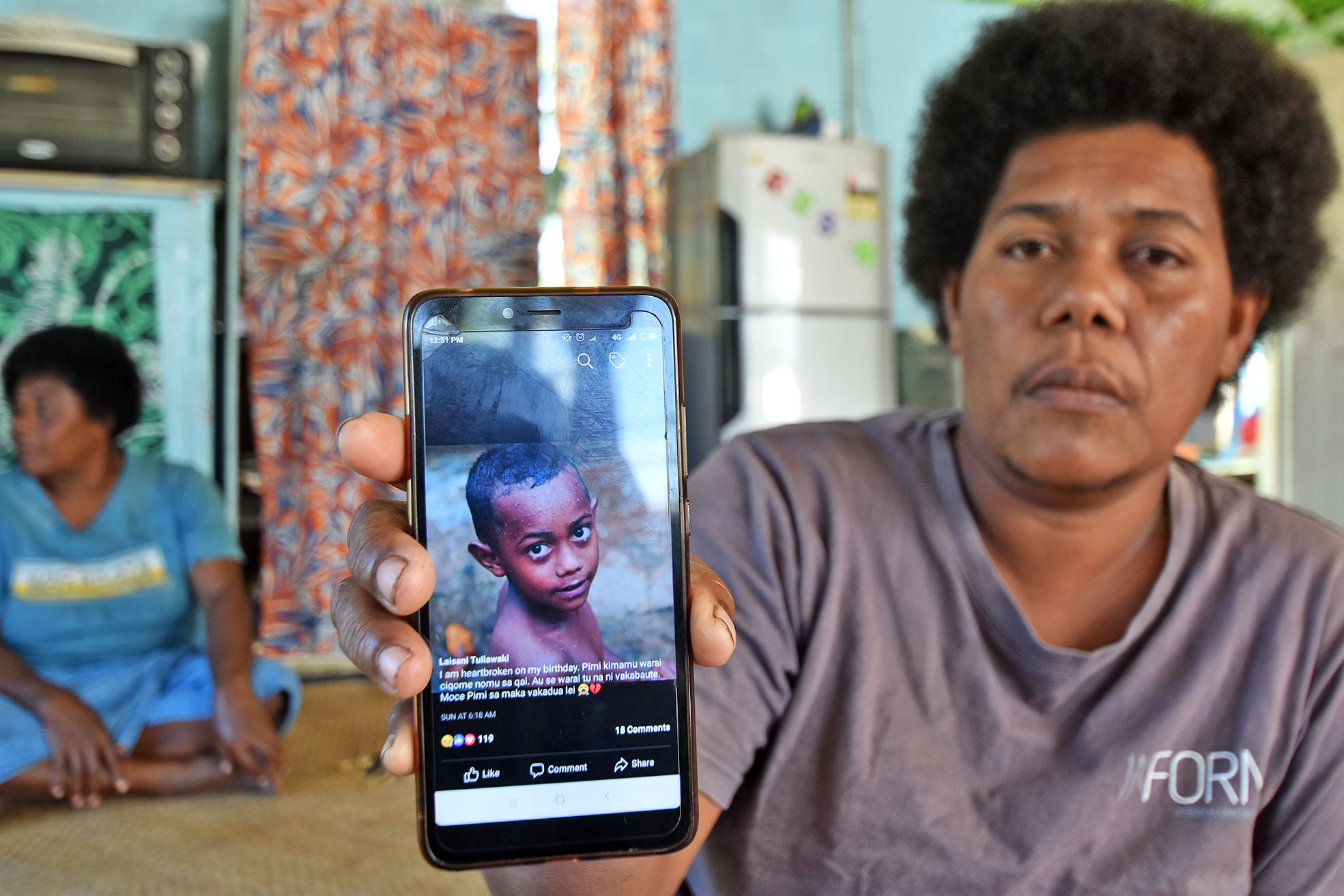 IFEREIMI Vula's wish to celebrate his seventh birthday with his classmates next month will never eventuate.
The Year 2 student of Vugalei District School in Tailevu is the latest road fatality after he was allegedly hit by a truck driven by a 36-year-old man at Savu Village, Tailevu, on Saturday afternoon.
Speaking to a team from this newspaper at their Savu Village home yesterday, his mother Kelera Adi said her son would be sorely missed.
"He was just asking me and his father to buy a cake to go and celebrate his birthday in school, but that will be no more," said the distraught mother.
"He is the youngest of my two children.
"My son was a good and loving boy. I could always count on him if I wanted something done.
"Last Saturday, I went to town early in the morning while he was still sleeping and returned in the afternoon when we met at home.
"We were just together at home before he left. I was shocked when I was told the news. I thought he was only injured, but when I went up to the bus stop, I could sense something was wrong."
Police spokeswoman Ana Naisoro confirmed the suspect was returning after offloading hardware supplies when he allegedly hit the victim who was playing near the village roundabout.
The road death toll now stands at 26 compared to 33 for the same period last year.