Biman claims FNPF used as 'cash cow'
24 February, 2020, 9:35 am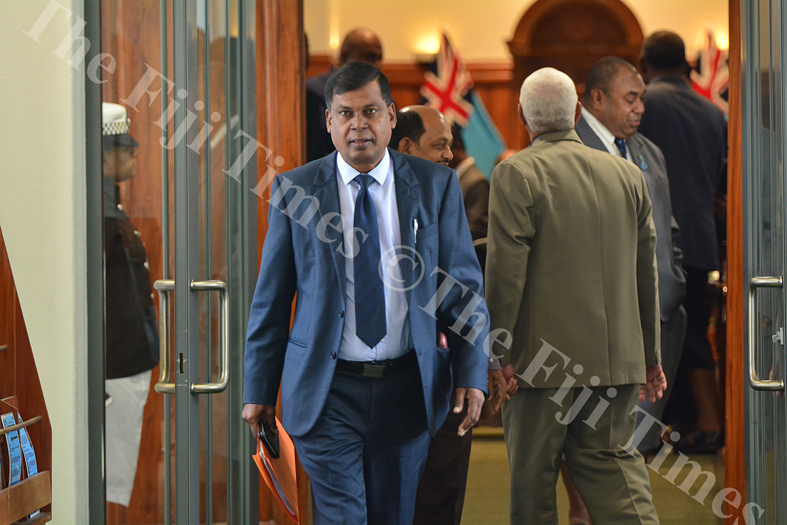 THE National Federation Party (NFP) has accused Government of using the Fiji National Provident Fund (FNPF) as a "cash cow".
NFP leader Prof Biman Prasad claimed Government had total control of the fund, while its real owners — the workers of this country — had no say in its governance and operations.
"It (Government) shredded a legal contract of awarding favourable pension rates, reduced pension rate to less than 9 per cent and prevented pensioners from challenging the matter in court by making it unlawful for any court to hear any case of such nature," Prof Prasad claimed.
"Government has time and time again rejected our calls in Parliament over the past five years to restore the pension rate and workers' representatives to the board so that founding objectives of the fund being a workers' social security scheme is also restored.
"The latest FNPF annual report shows almost 69 per cent of members (303,854 out of 441,663) have balances of less than $10,000 in their fund account.
"Furthermore, an overwhelming majority of retirees choose to withdraw their contributions lump-sum instead of going on pension."
Prof Prasad said this proved that Government's absolute control and treatment of the fund as a corporate organisation had failed.
Responding to Prof Prasad's claims, the FNPF's chief executive officer Jaoji Koroi said Government bonds were a core asset of all superannuation funds, including the FNPF.
Mr Koroi said the fund's investment in government securities followed a public tender process conducted by the Reserve Bank of Fiji where other financial institutions such as FNPF participated in a bidding process.
He said the fund had a 70 to 80 per cent success rate.
"Over a 10-year period, the fund's investment in government securities has reduced from 56.09 per cent in 2009 to 41 per cent in 2019," he said.
"It must also be noted that government securities are a sought after investment all over the world and Fiji is no different.
"Some of the advantages of investing in government securities include good long-term returns, its low risk status and on-time payment."