Bayly to the rescue
20 October, 2020, 9:00 pm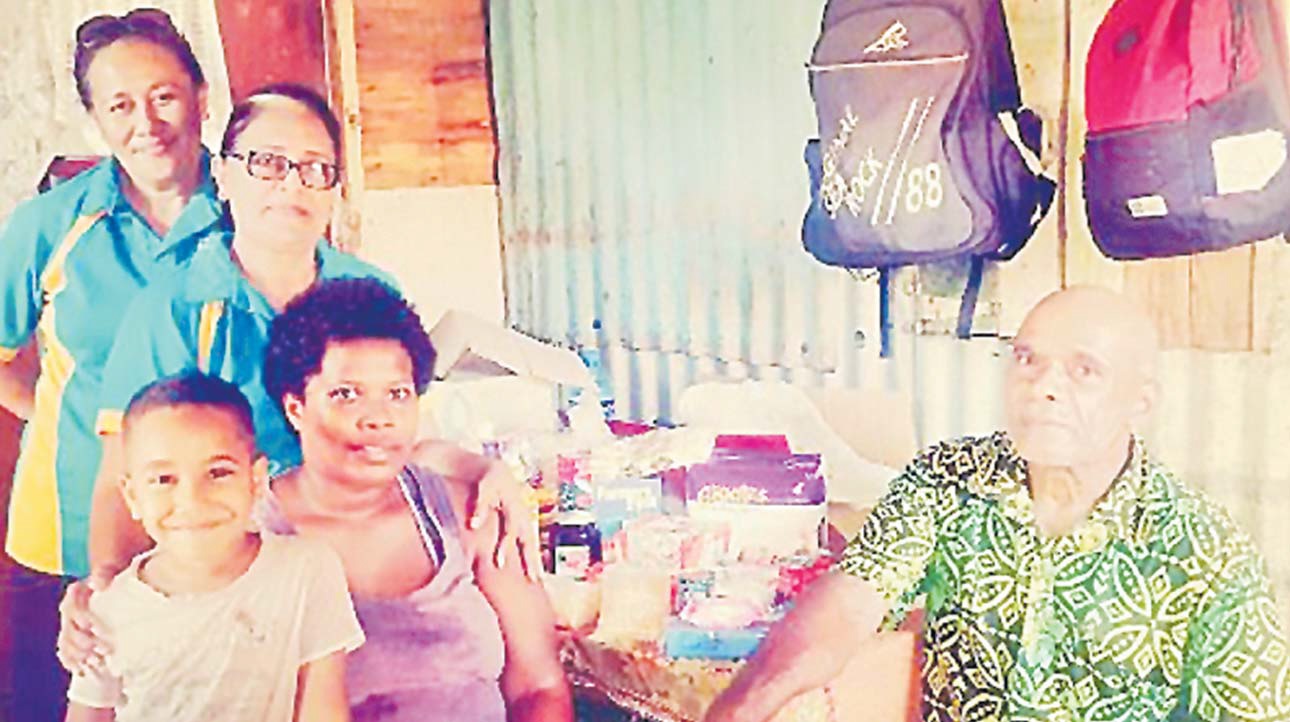 Life has been a struggle for many people during COVID-19 and some simply try to get by without others realising it.
For 67-year-old Semesa Vuniyayawa, living in a two-bedroom corrugated home in Kaleli Village, Lautoka, is tough, but he tries to hold the fort for his daughter, a 25-year-old widow and his grandchild.
After losing her husband in April this year during the COVID-19 lockdown, Mr Vuniyayawa's daughter and her child had no choice but to move in with Vuniyayawa at his home in the village.
Being a pensioner and living on $100 a month, Vuniyayawa ensured his family needs were sorted from what little he received.
Knowing that his pension money wasn't enough to last for the month, he did what any caring parent would, he went to seek help where he knew he could be assisted.
Vuniyayawa visited the Bayly Welfare office at Lautoka and was immediately assisted by the Bayly Welfare West manager, Sarojani Michael.
Fighting back tears as he relayed their hardship, an emotional Vuniyayawa shared how life can be tough during unforeseen times.
Mrs Michael said the organisation offered Vuniyayawa assistance right away.
"I told him not to worry because Bayly Welfare is always there to provide assistance to those in need," she said.
"With the help of my staff Filomena Susana we packed food with some donated items, baby clothes and diapers for Vuniyayawa's family.
"When we met them they had beautiful smiles on their faces which were heartwarming for us." Vuniyayawa can also be assisted by Bayly Welfare in the future as his family has been registered under the organisation for assistance.
"Because of the pandemic and social distancing we were not allowed to visit any cases, but we couldn't just sit around without assisting them. Keeping in mind the restrictions in place, we got approval from our general manager and took precautionary steps to visit Vuniyayawa," she said.
Bayly Welfare has assisted more than 500 families in the past, but this was their first visitation since the pandemic.
Vuniyayawa was grateful for the immediate assistance offered to his family.