Bank makes cash donation to mark Black Thursday
22 October, 2020, 5:40 pm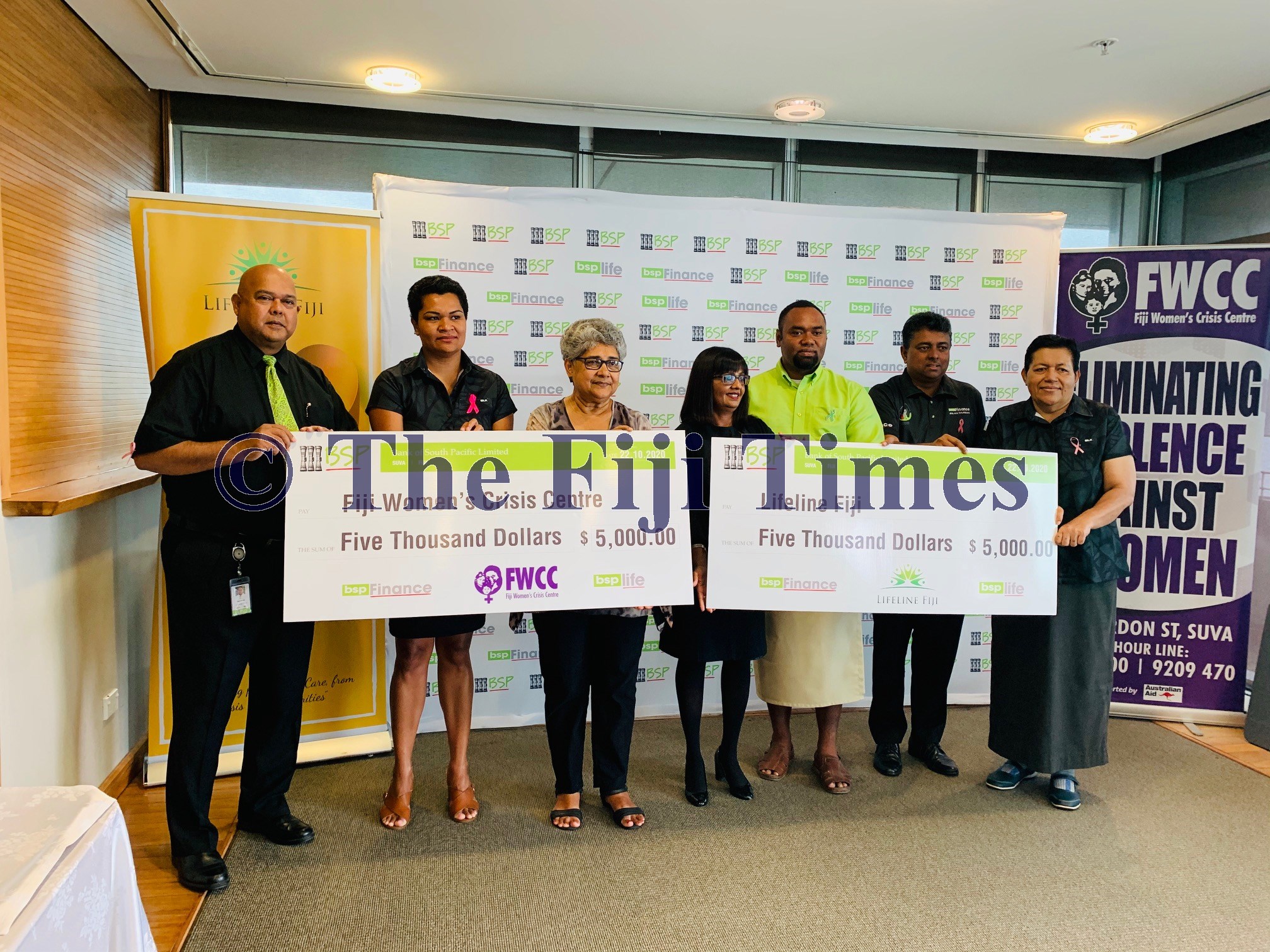 Fiji Women's Crisis Centre and Lifeline Fiji each received a $5000 cheque by the Bank of the South Pacific today in commemoration of Black Thursday.
BSP head of branch network Retail Banking Kamini Mani said as a socially responsible bank, they recognised they had to do more than just talk or more than just 'wear black on Thursdays'.
"During this unprecedented time in our nation, we want to work with key partners who are well positioned to enable us to do more," Ms Mani said.
"On behalf of the BSP Fiji group, comprising the bank, BSP Life and BSP Finance, I am delighted to make this donation of $5000 each to the Fiji Women's Crisis Centre and Lifeline Fiji.
"While this financial gesture may not be significant in the overall scheme of donations, we recognise that both these charity organisations champion noble causes that often become joint operations in the care of victims of family and sexual violence or gender-based violence."
More details on this story in tomorrow's edition of The Fiji Times.