Back in history: Successful operation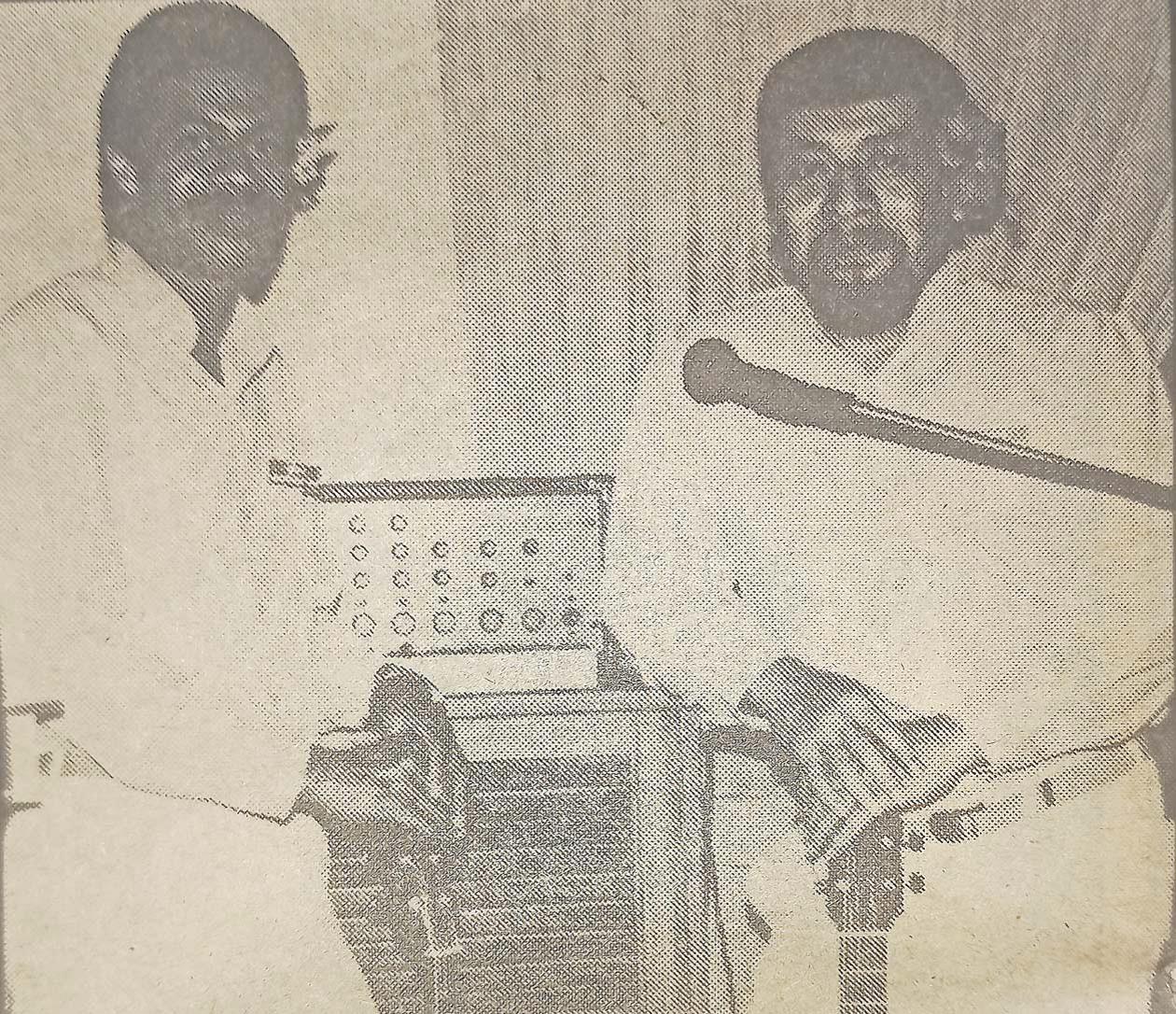 The owner of the Courtesy Inn in New Zealand and Australia, Tony Holmshaw, said his move to establish operations in Fiji began when discussions with other hotel proprietors from abroad encouraged him to branch out to smaller Pacific island countries.
Out of all the island countries, he was told that Fiji would be the best destination to set up shop.
In an article published in The Fiji Times on September 25, 1985, Mr Holmshaw was approached in 1973 by New Zealand business interests who suggested that he might look at getting involved in Fiji as an adjunct to his other properties in Australia and New Zealand.
Mr Holmshaw recalled that he initially showed casual interest and had not visited Fiji since migrating from England to Australia in 1949.
He recalled that on the flight out from London to Sydney, he had only stopped off in Fiji for a few hours.
Following the approach from his New Zealand contact, he decided he had nothing to lose and visited Suva to inspect a possible site and discuss the viability of the proposed project.
As a result of his visit, the project took off and during the course of 1974 an old block of four flats at the corner of Gordon and Malcolm streets in Suva was demolished and the nine-storey Courtesy Inn commenced construction.
Under the direction of the architects, Larsen, Holtom, Maybin and Co Ltd, and the day-to-day involvement of Frank Holtom, the building was completed in early August 1975.
The scheduled opening date was to be a day or two before the commencement of the Australian school holidays, and the hotel was booked out for a two-week period from August 26, 1975.
Apart from the iconic building itself, the Suva Courtesy Inn was supposed to boast furniture brought in from New Zealand to be assembled by the Northern Furniture Company in Lautoka.
It was unfortunately completely destroyed by fire when one of the warehouses was burnt to the ground.
With the prospect of not replacing the furniture for some weeks, Mr Holmshaw personally contacted the suppliers in New Zealand and made arrangements with the manufacture and immediate replacements were then air-freighted to Fiji, assembled by the Northern Furniture Co and delivered into the hotel before the end of August that year.
Unfortunately, it was not in time for the commencement of the school holidays.
"I recall the heartache and difficulty of having to transfer all those bookings into alternative accommodation for that period which, of course, was by no means easy," Mr Holmshaw said.
"The frustration of it all was, of course, that the furniture did arrive in late August and we finally opened with our first guest in September 1975, thus we are now celebrating our 10th birthday.
"It is pleasing to look back and be able to say that after such a traumatic experience, Suva Courtesy Inn had been, and continued to be an extremely successful operation hosting many tens of thousands of people from Australia, New Zealand, Britain, the USA, Canada, Japan and other parts of the world during those 10 years."
In 1982-1983, a program of refurbishing and upgrading commenced and over the years it allowed the Suva Courtesy Inn to maintain their high quality and first-class image in the Suva hotel scene. During its 10-year span and its hosting of so many people it had also had its share of celebrities and one of the most frequent and famous was renowned American actor Raymond Burr.
Almost two years before this, a new manager commenced in the person of Robert Ellis. He, together with his wife and two small children, settled into the Suva lifestyle with relative ease.
In addition to and as an adjunct to his managerial position, Mr Ellis quickly involved himself in industry and civic matters and had become well known for his participation and establishment of the "Destination Suva" promotional program.
In summing up his thoughts over the past 10 years, Mr Holmshaw said he had never regretted his decision, which apart from the business involvement meant that he visited Suva, at least four or five times each year.
Mr Holmshaw also mentioned the delight of combining business visits with the pleasure of his consistent sojourns to Fiji and the growing host of friends that he and his wife, Maire, made.
He said indeed it really was one of life's great pleasures to be in such an enviable situation of being able to mix business with much needed time away from the rat race.