Appeal quashed, 11 years prison term remains
3 December, 2018, 10:00 pm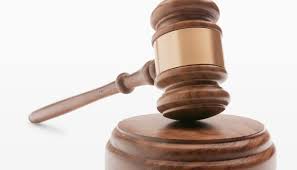 THE statistics produced by the office of the DPP shows that despite widening the tariff for child rape cases in 2014 to 10-16 years, the number and aggravating features of such cases have been on the increase resulting in further widening of the tariff to 11-20 years in 2018.
This was highlighted by Justice Chandana Prematilaka while quashing the appeal made by a man who was convicted and sentenced for two counts of rape of his niece in July 3, 2014.
The man had appealed against his sentence of 11 years imprisonment and against his rape conviction.
Justice Prematilaka said courts in Fiji for many years had taken five years as the starting point with no aggravating or mitigating circumstances for rape committed by an adult until it was increased to seven years.
He said it is clear that the hardening of attitude of courts expressed from time to time in the strongest possible language and expanding the tariff in dealing with such offences has either not reached the populace at large or deterrence alone has not been capable of dealing with the ever increasing number and gravity of such cases.
The Appeals Court heard that the man had raped his niece on two occasions between January 2011 and April 2011 in Yadua Island in Bua.
It was stated in court that when the man raped the victim, he told her not to scream or tell anyone.
"While maintaining the courts attitude of zero tolerance towards cases of rape and other forms of sexual abuse, particularly of children it is equally important to educate the public and in particular would be offenders of severe consequences that would come upon them in the form of heavy imprisonments and simultaneously enlighten them of the long term physical as well as perhaps irreversible mental harm that would befall the innocent victims of rape and other forms of sexual abuse," said Justice Prematilaka.
Justice Prematilaka has ordered that the High Court sentence of 11 years imprisonment remain and has quashed the man's appeal against his sentence and conviction.