ADB: New debt cannot be avoided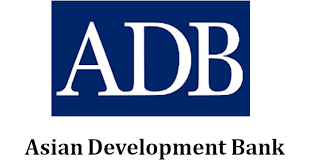 The Fijian Government cannot avoid taking on new debt because of the significant fall in revenues, states the Asian Development Bank (ADB) in its July Pacific Economic Monitor.
The ADB stated Government should review requirements for the loan guarantees it provided so as not to burden public finances.
The ADB further stated tourism losses had wiped out almost a third of government revenues.
"The Government cannot avoid taking on new debt," stated the ADB.
"The current COVID-19 crisis necessitates higher spending on the health and social sectors, with expenditure consolidation in other areas unlikely to make up the gap.
"Any premature withdrawal of fiscal support is also likely to be counterproductive."
The ADB stated at the end of July 2021, the budget shortfall (gross deficit) was equivalent to 27.8 per cent of Gross Domestic Product.
"Multilateral partners have provided budget support and technical assistance to promote a private sector-led recovery."
Other areas of assistance were to raise productivity and to streamline government fiscal exposure related to state-owned enterprises.
The ADB stated as part of prudent fiscal management, it was imperative that government guaranteed debt was appropriately managed.
"High-risk enterprises may need financial assistance in the downside scenario.
"For short-term interventions, the Government needs to manage this carefully and transparently.
"Towards this end, the Government may need to review its current debt management strategy to ensure a downward debt trajectory in the medium term."