A magnificent view from up high
10 November, 2021, 10:01 am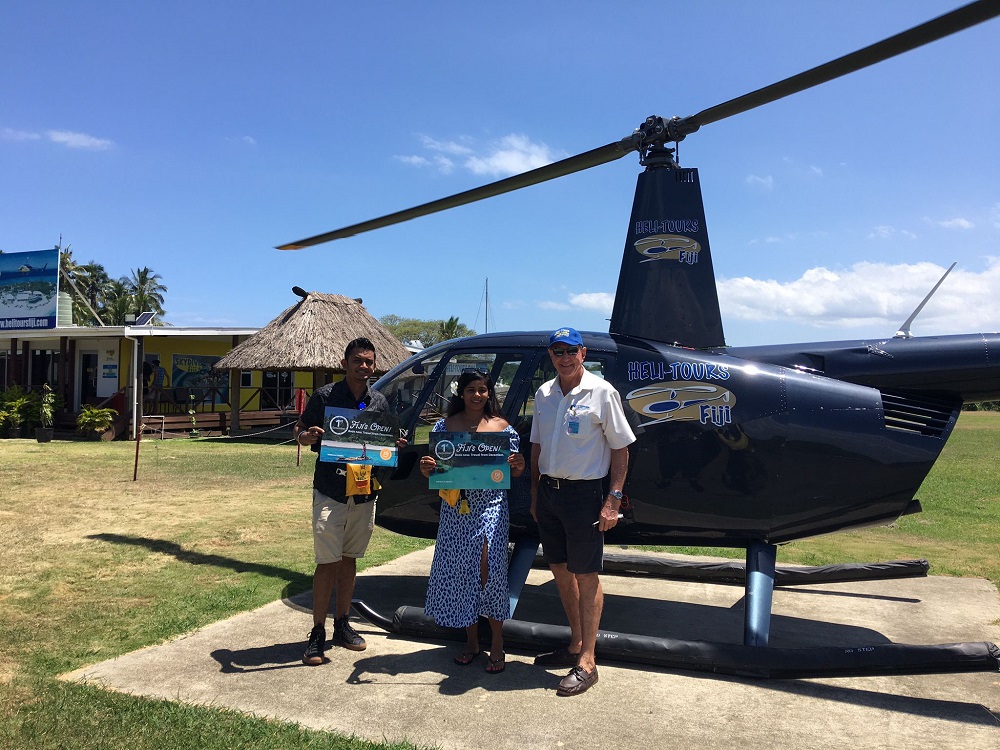 YES, I feel like going on it again and again, thank you so much, my parents and I really enjoyed our scenic flight."
These were the words of Akshay Khatri after a surprise helicopter scenic flight gift for his mother from the family.
Heli-Tours Fiji, services range from offering scenic flights, customised tours, private and commercial charters, resort transfers, precision lifting, medevacs, search and rescue and more. Whoever said "hindsight is 2020" wasn't kidding.
There was no roadmap to what COVID-19 brought and no way to know if you'd done the right thing until you could look back on it. No one forecasted or even saw what 2020 threw at the world, especially for a country like Fiji that rely on tourism as an important driver contributing to over 35 per cent of Fiji's GDP.
In terms of price range, we had to think of something that was affordable to our locals to reflect the current economic environment.
What we offer are "experiential products or activities" and those that wish to experience the thrill of being in a helicopter, will pay for that experience.
People often see helicopter flying above or in movies and magazines, so to be able to fly in one (which is often seen as a luxury offering) can be life changing for some people.
Popular throughout the world for scenic tours, R44 Helicopters are not only sporty, economical and comfortable, but all passengers have a 100 per cent guarantee of a window seat .
Sometimes, a change in perspective can be incredible. It's that change in perspective that provides a different, beautiful view of cities/towns, mountains, islands and landscapes that people are wanting to view and photograph.
Heli-Tours provides this opportunity to our locals and tourists showcasing the picturesque and beauty of our country.
In addition to scenic tours, Heli-Tours also specialises in medevacs, search and rescue operations and patient transfers.
Our AS355 twin engine helicopter is equipped with an articulated medical stretcher and essential medical equipment to enable overwater patient transfers and landing at major hospitals from some of Fiji's most remote islands.
The beauty about Heli-Tours is that promotions are not limited to the $99 specials.
We tailor make packages and are offering affordable longer flights and combo packages. We anticipate on continuing these specials until the end of the year.