A-G's statistics expertise questioned
20 September, 2021, 4:00 pm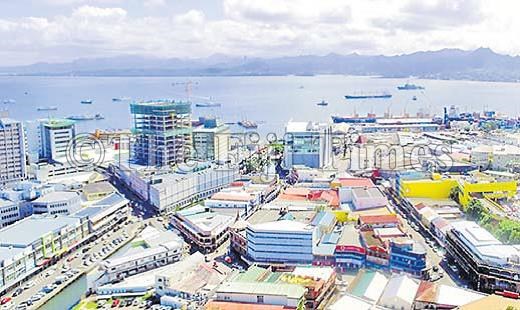 The National Federation Party (NFP) has questioned Attorney-General Aiyaz Sayed-Khaiyum's expertise on statistics following support from experts for the 2019-2020 Household Income and Expenditure Survey (HIES).
Referring to today's Parliament Order Paper on a question from Assistant Minister for Health Alex O'Connor to Mr Sayed-Khaiyum on why the 2019-2020 HIES results were "flawed", NFP general secretary Seni Nabou said it would be interesting to hear why the views of these experts were wrong.
Ms Nabou said Professor David Gordon of Bristol University, a recognised poverty expert, had approved the survey.
"Professor Gordon has told The Fiji Times the HIES report is 'statistically robust and socially realistic', while former USP Professor Wadan Narsey, a leading Fiji statistician, who has worked for years on HIES surveys, explained how carefully the Fiji Bureau of Statistics works to get accurate results," Ms Nabou said. "
In a letter to The Fiji Times last week, sociologist and USP professor Vijay Naidu backed the HIES report.
"Dr Sunil Kumar and Dr Neelesh Gounder are two economists who have closely studied poverty in Fiji and they also support the methods and results of the HIES Report."
Questions sent to Mr Sayed-Khaiyum yesterday on the concerns of the NFP remained unanswered when this edition went to press.